Christmas Traditions--Winter Challenge Day 4
So this one I struggled with this one some, as most of my family's unique traditions do not translate well onto the nail (like the fact that we have lox and bagels on Christmas morning). So I went classic with this one. Christmas gifts!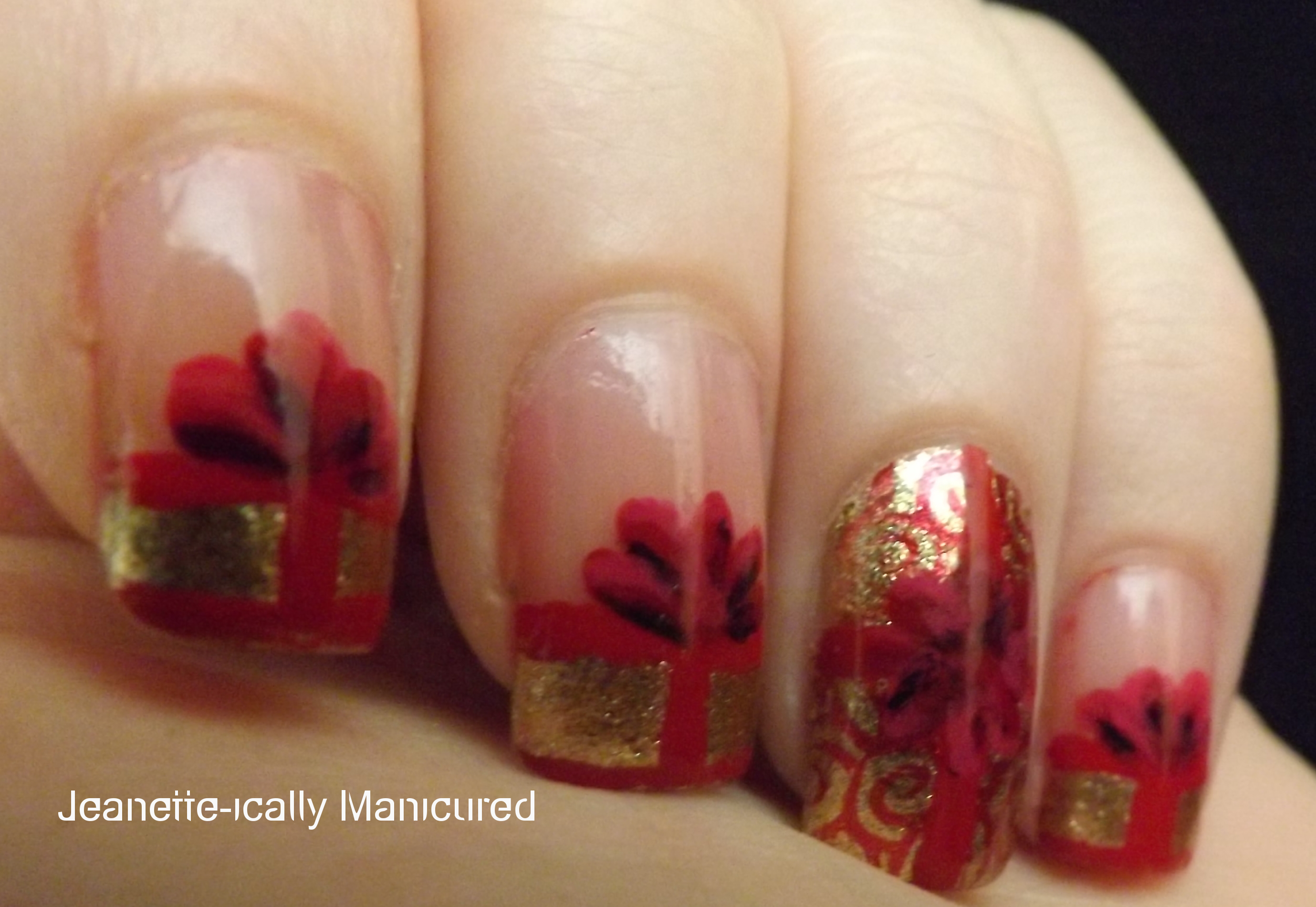 I realized that none of the days' themes could be gifts, and I do love a gift-themed manicure.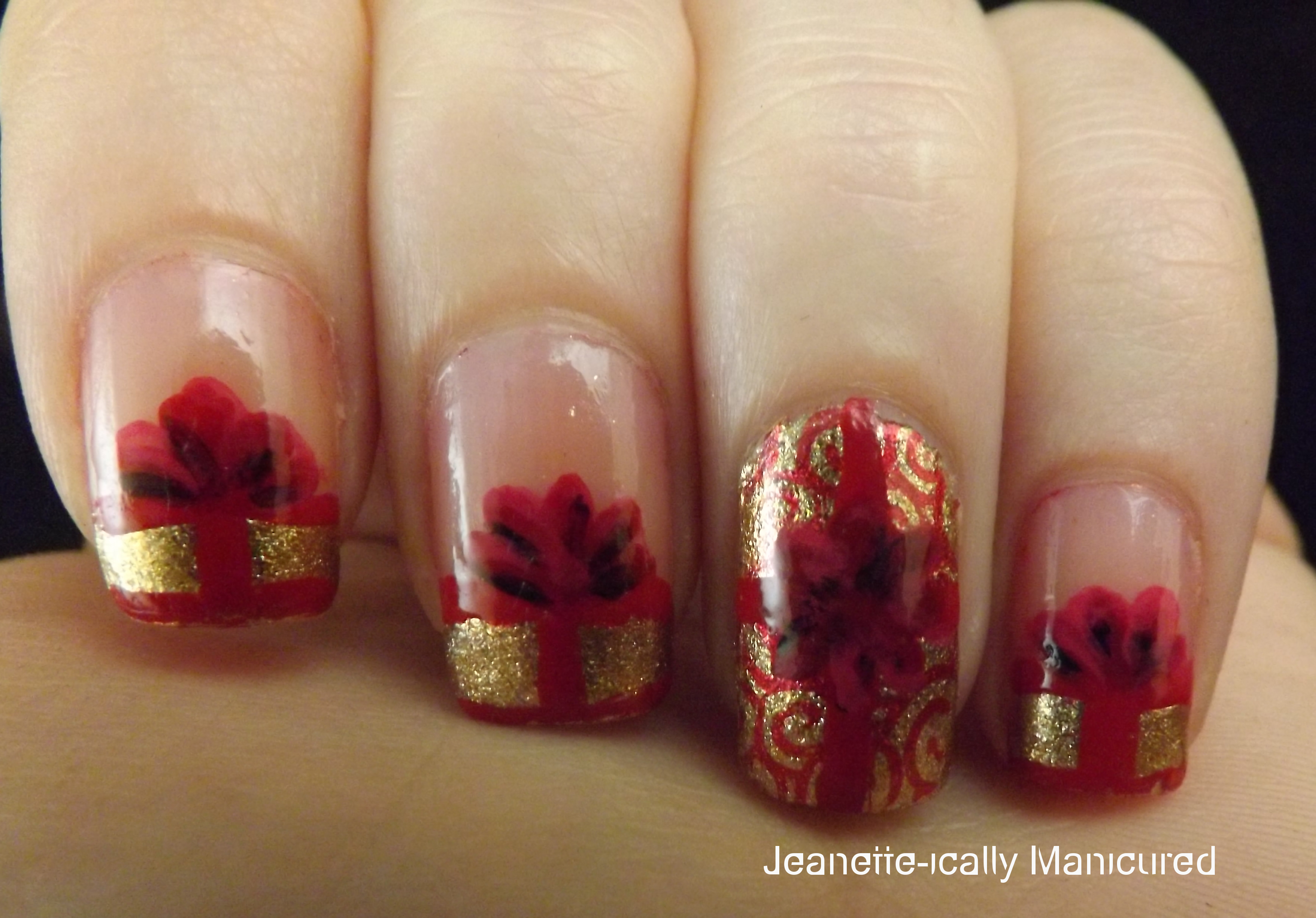 Enjoy the other ladies' manicures!