So I've been on a nail polish buying spree on eBay cause you can get some nice brands for about half price. So I've got some cool new colors to work with and was really excited to use a dusty mauve by OPI called Steady as She Rose from the Pirate of the Caribbean collection. It's GORGEOUS and has pretty good coverage for such a light color. I did 3 coats, but could have gotten away with 2 if I needed to. I wasn't sure what art to put on top of this, but since today is Fat Tuesday, I went with a toned down version of the Mardi Gras colors. Since I'm also wearing a greenish-gold tie with a lavender shirt for the occasion, I will dubb the color combination "business casual Mardi Gras."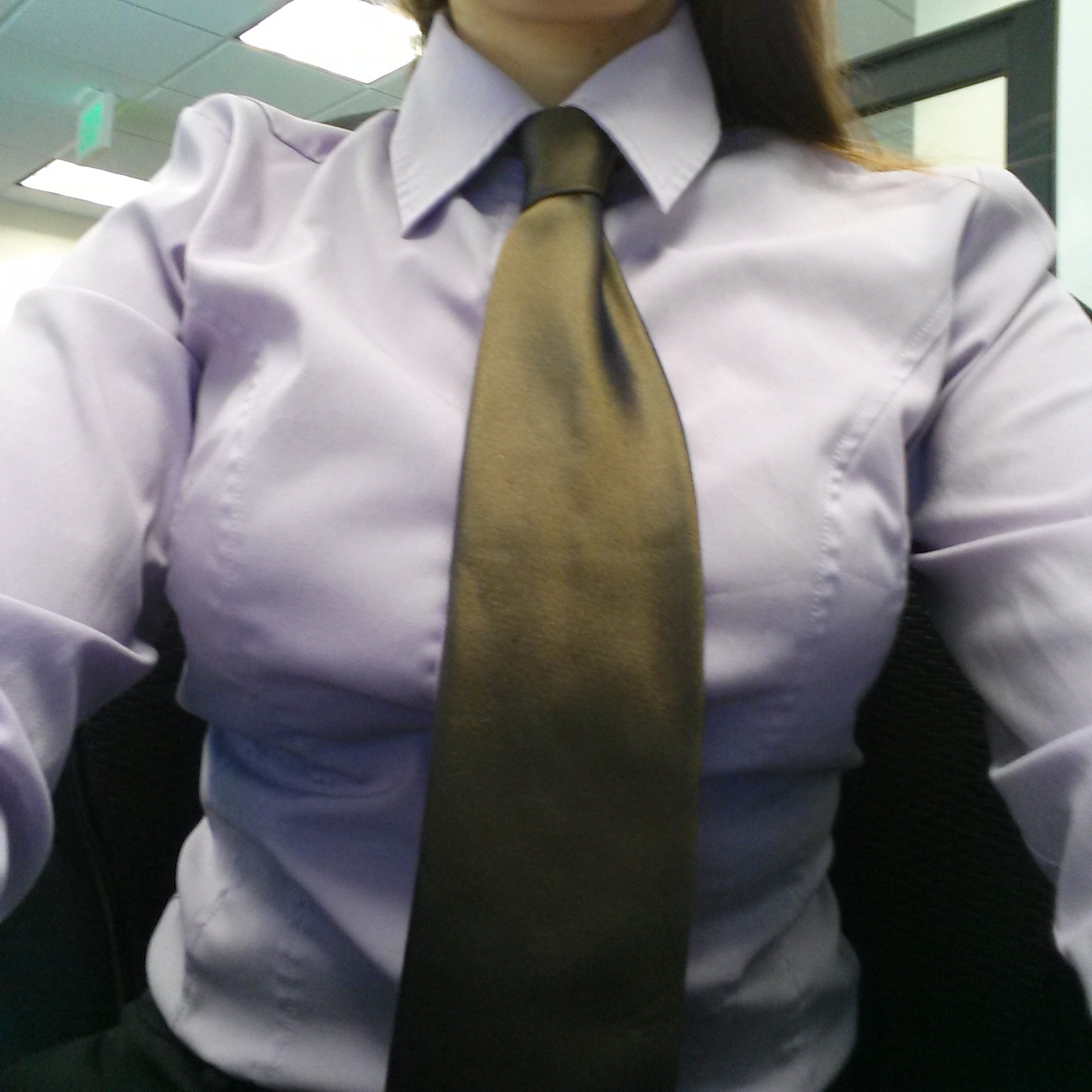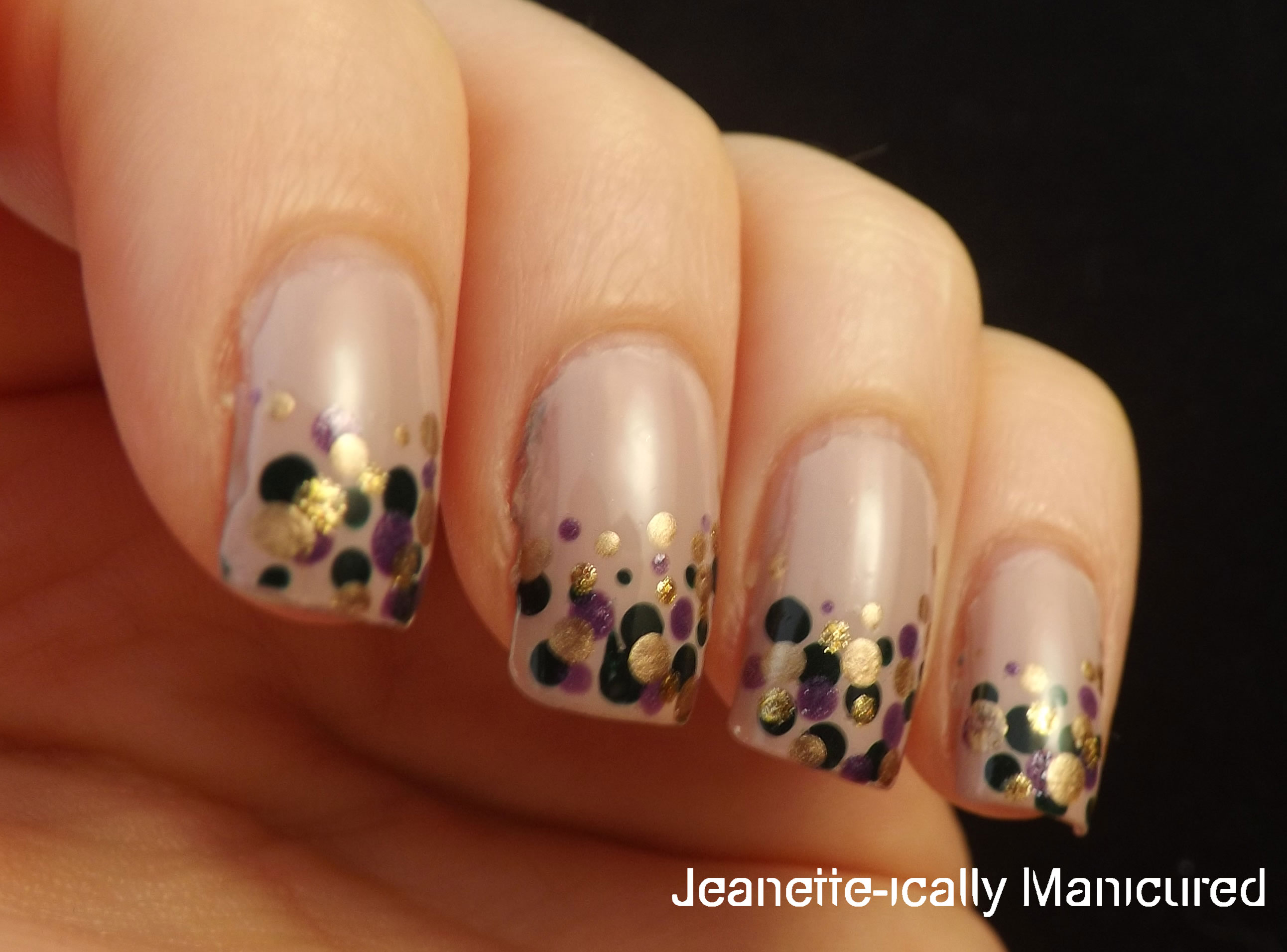 I dotted another of my new eBay purchases on top, my first Butter London, British Racing Green! That along with China Glaze Senorita Bonita, a glittery purple, Revlon 24k, the more subtle gold and China Glaze Mingle with Kringle, which is a great bright glittery gold, made for a gorgeous dotticure.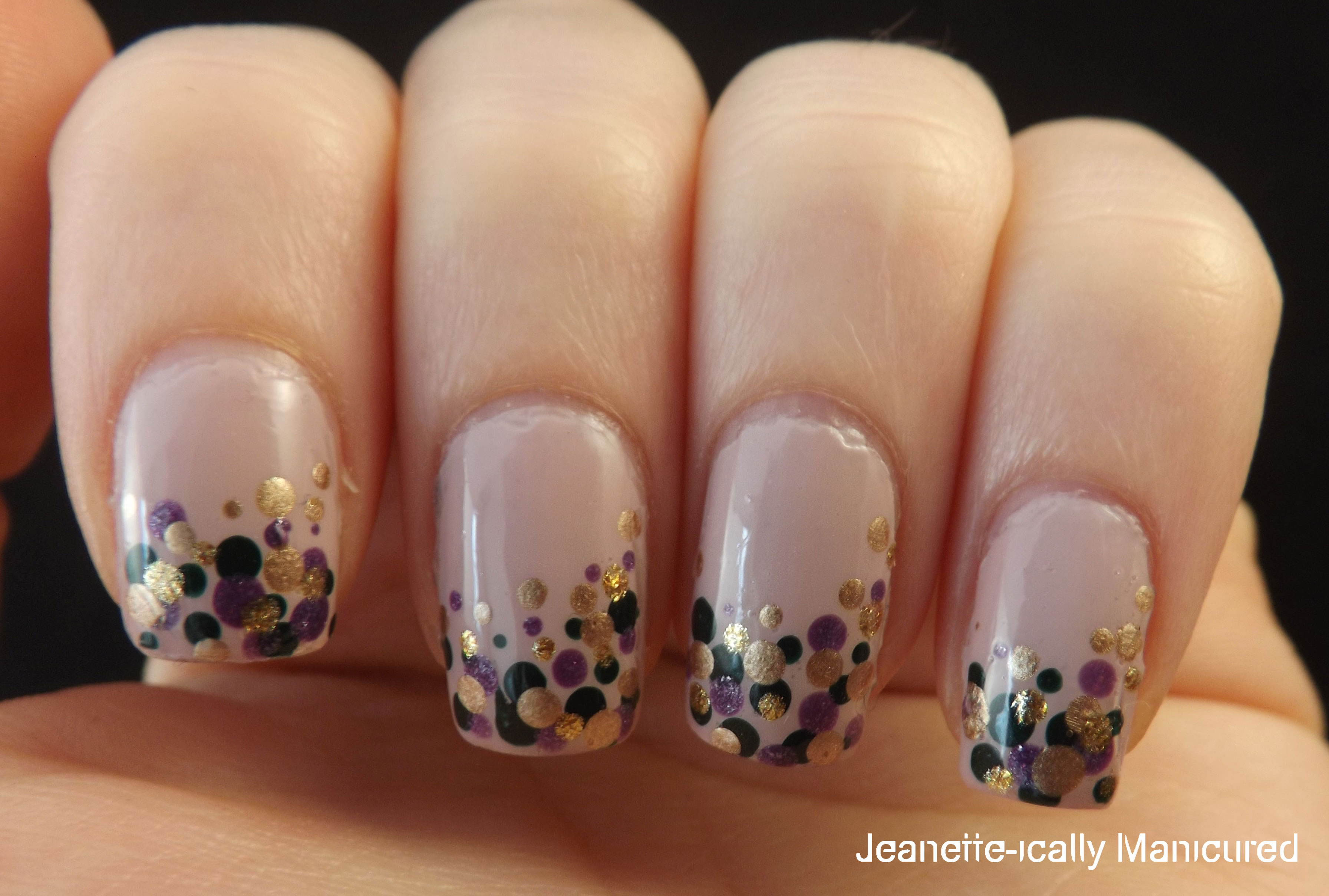 I wish the green was more obviously green, but I can't get over how simple this is, yet how good it looks! I think a dotticure like this might be one of the easiest fancy nail art one can do. It's an automatic party, particularly when you throw a metallic in there. It reminds me of balloons, champagne bubble and confetti all at once.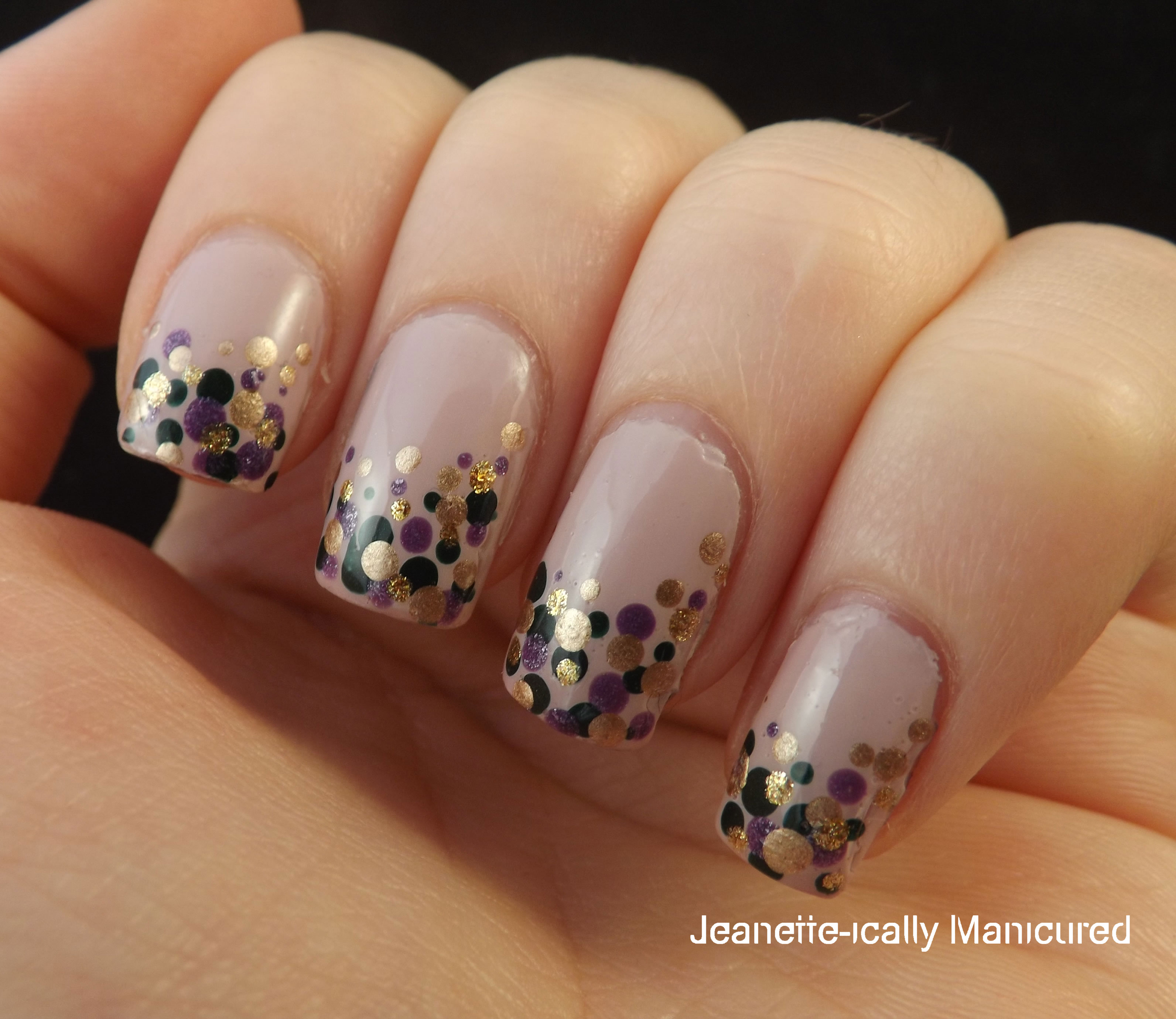 I took these photos in my lightbox with my lights on, as well as the natural morning sunlight streaming in through the window, and I think that might be one of the best lighting scenarios I've ever shot in. I'll have to start trying to remember to photograph my nails before work!