So these are the nails that I had in store for you a few weeks ago, and I LOVE them. I love pop art and I have always loved Roy Lichtenstein (and I have even learned how to spell his name without help! With the Tri Polish Challenge theme of primary colors, I knew I'd have a pop art theme in at least one of my manicures for the challenge.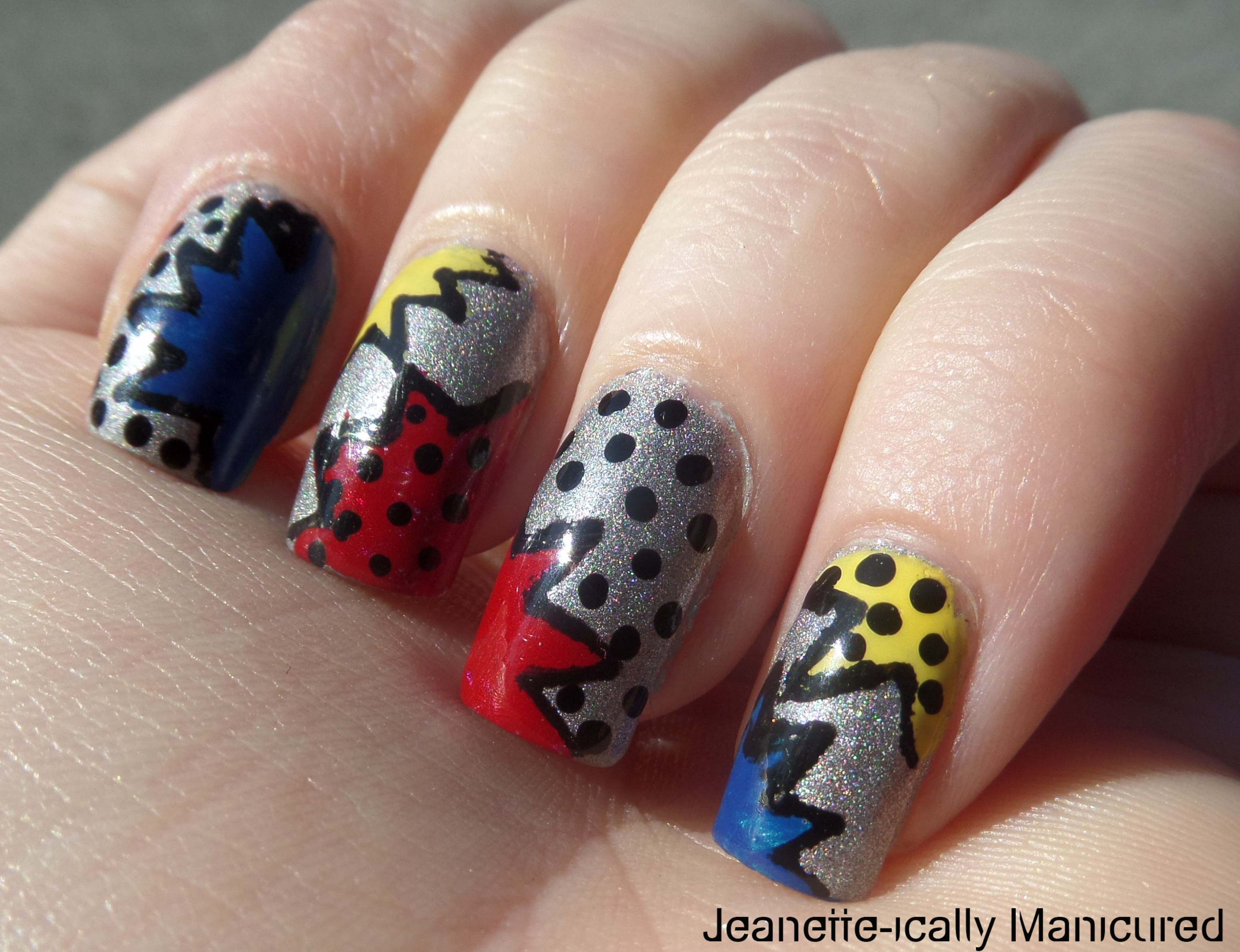 I took so many pictures of these to try to get a good look at the holographic polish. It is from my first Indie polish purchase, which was very exciting for me!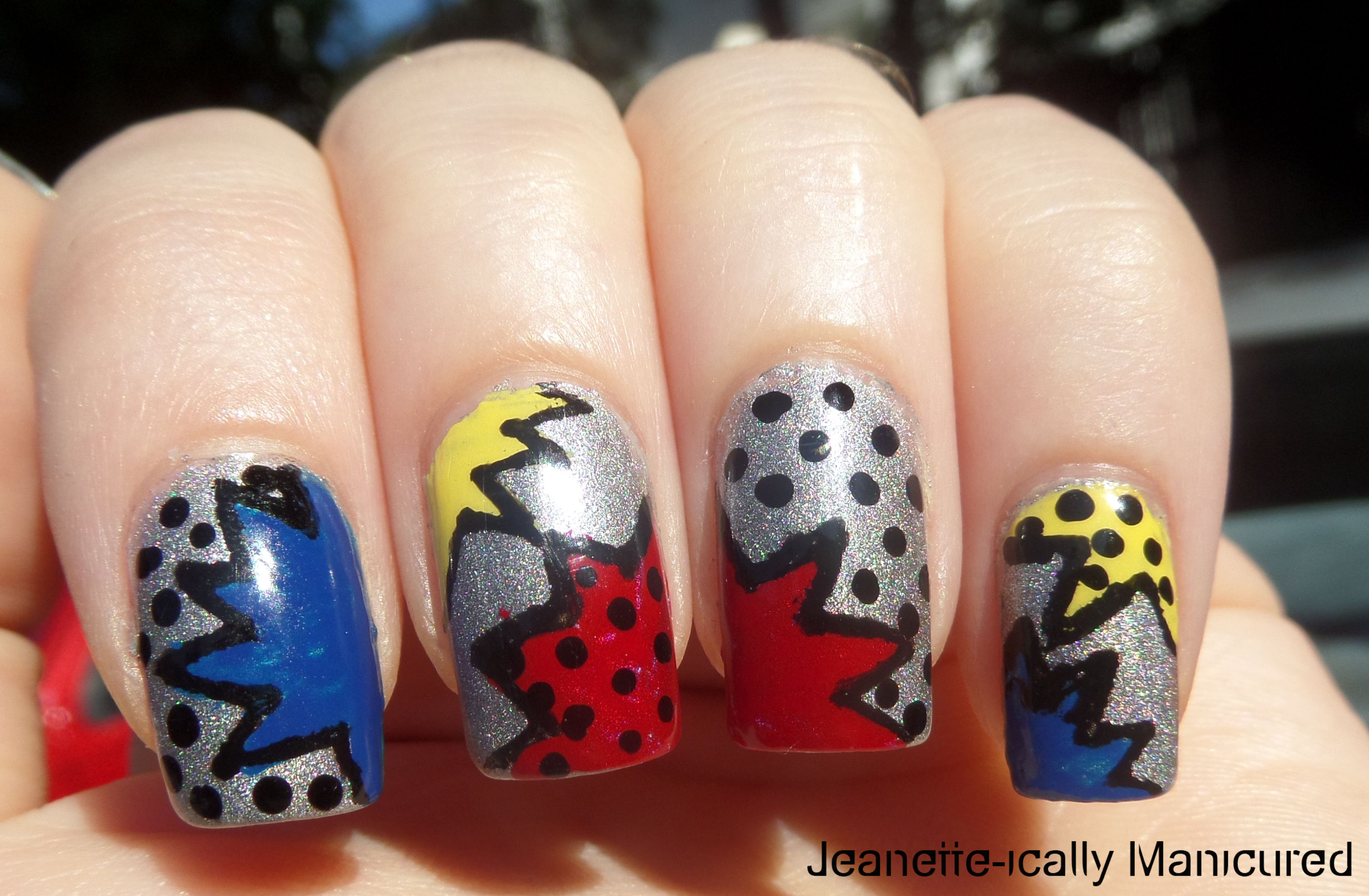 I came around to the Chirality Polish website by way of a google image search for "kale nails." I was looking for inspiration for a manicure to support the debut of a website I helped a friend of mine make (more on that later) and Chiralty sells a beautiful dark green holographic called Kale so the photo popped up in the search results. The dark green was so unique of a color for a holo polish, so between that and some fun crelly glitters, I was pretty hooked. I hope to make a full post of my haul soon!
I chose the color ED-209 for the silver base between the two silvers I bought from Chirality, because the computer theme made me think geeky, which made me think comic book, which was the vibe I was trying to capture with these nails. The owner of the store, according to her bio and the name of her brand, (I had to look up what Chirality meant, and it was well worth it), is a bit of a nerd. I love when I come across similarly-minded people on the internet! Nail polish freaks who also are into science! She writes intricate stories for each of her polishes which I do find weird, but in a really cool way. The plot of this polish's story was based on destroying a robot-spider-supercomputer. Doesn't really get much more nerdy comic book than that!
Now ED-209 isn't the most brilliant holo polish I have encountered, but it made a PERFECT base for this manicure. I'm excited to eventually use all the other colors I bought, besides the green holo I have this stunning blue holo and a black holo, as well as assorted crellies with large and interesting glitter.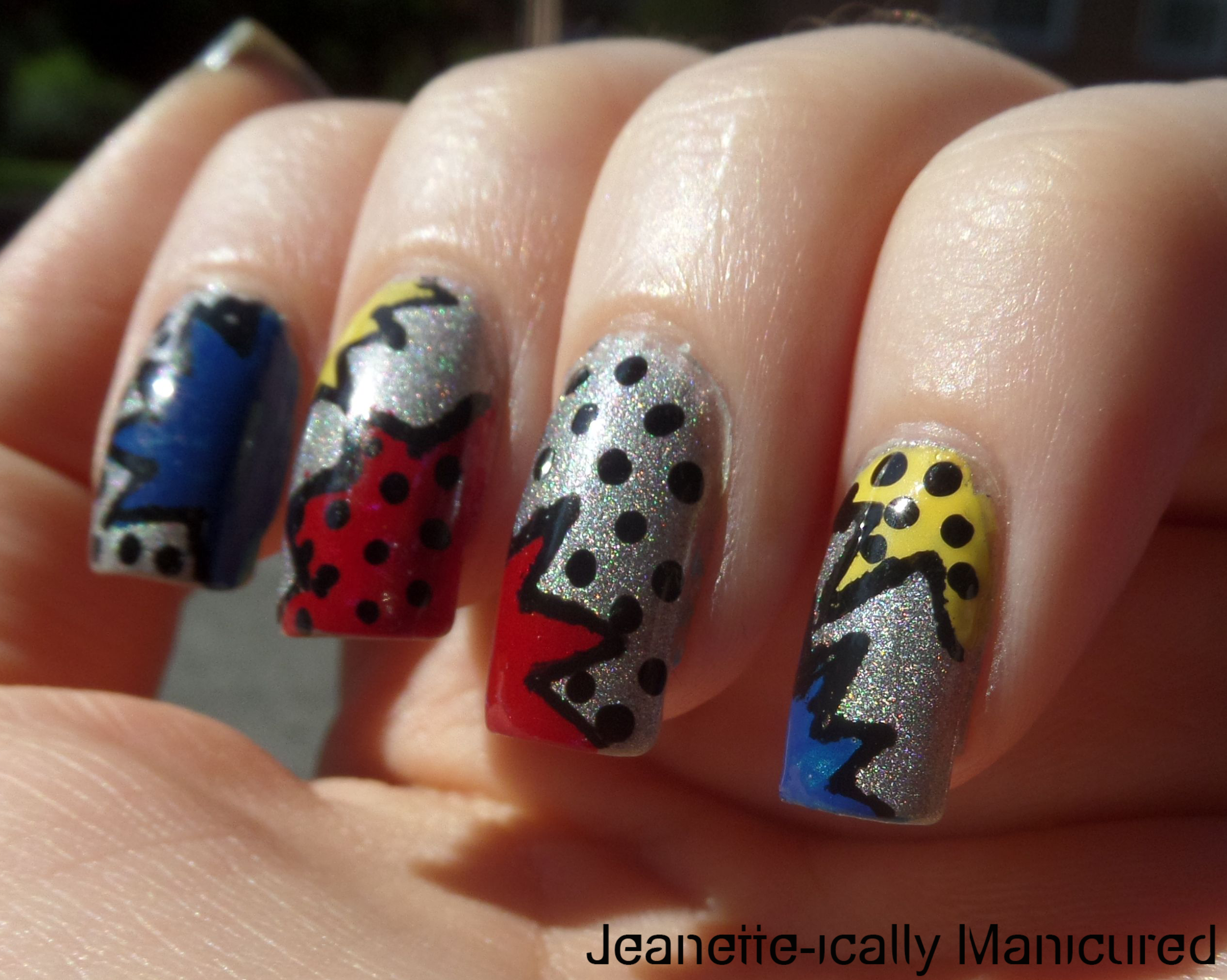 Besides the silver, I used my Barry M nail art pen for the black outlines (a special gift from a friend who visited the UK, although you can order them online from the US, I feel much more important since mine was imported special for me) and the polishes I always use when I want my bluest blue, my reddest red, and my most yellow yellow. I'd tell you what they are, but they have since been packed for my move in a week. ACK I'm moving in a week!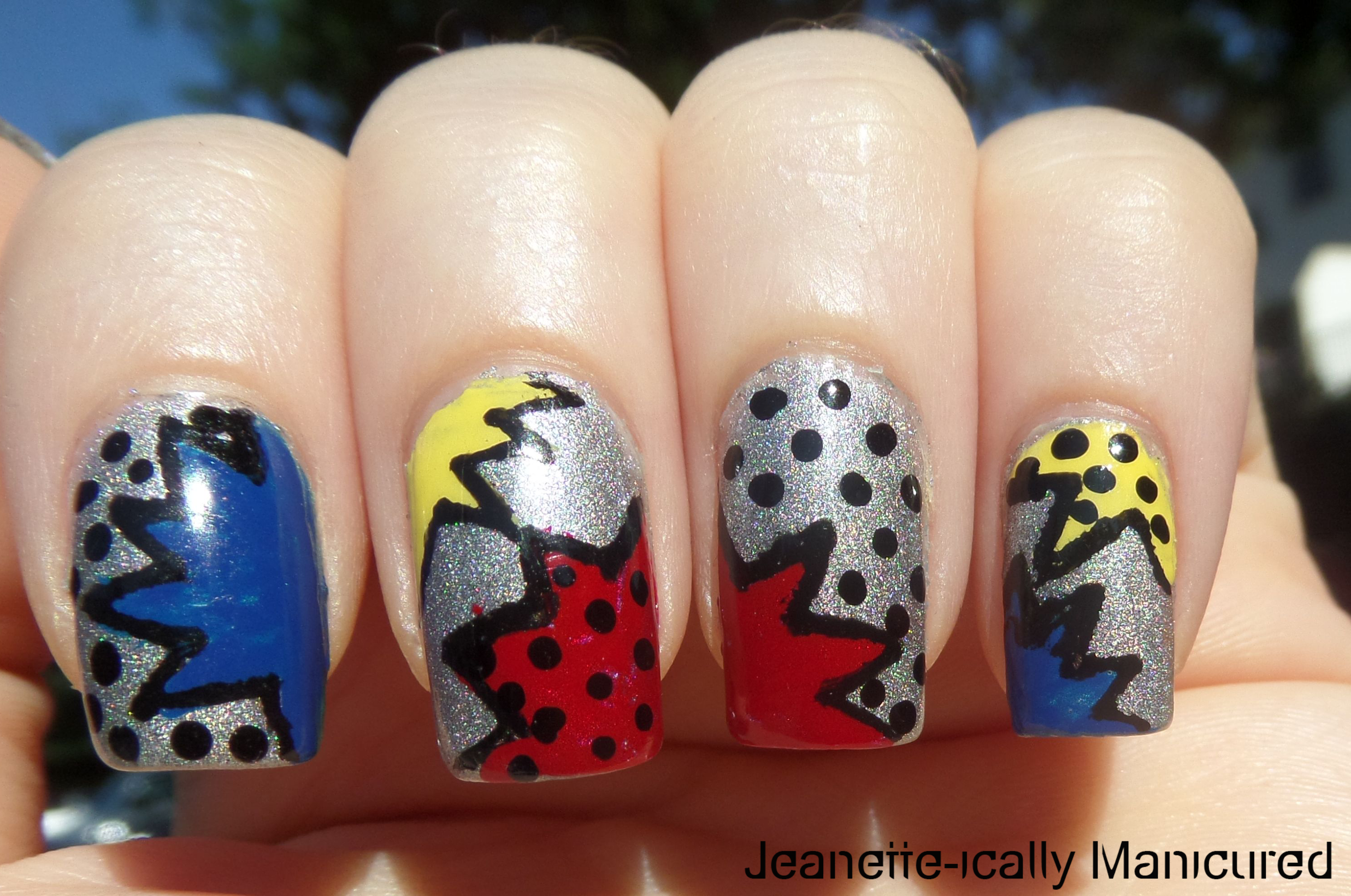 Check out the links below for the other ladies' renditions of this final week of red, blue and yellow TPC!
![](//cdn2.inlinkz.com/load.gif) Loading InLinkz ...