A few weeks ago my company had their holiday party. Company-hosted parties are always great, but they're extra fun at a small casual company like mine. As previously mentioned, my company's mascot is a Ringtail Lemur, so as is my tradition, I of course had to include a lemur in my manicure for the holiday party! Plus more sparkles than usual–it is a celebration after all.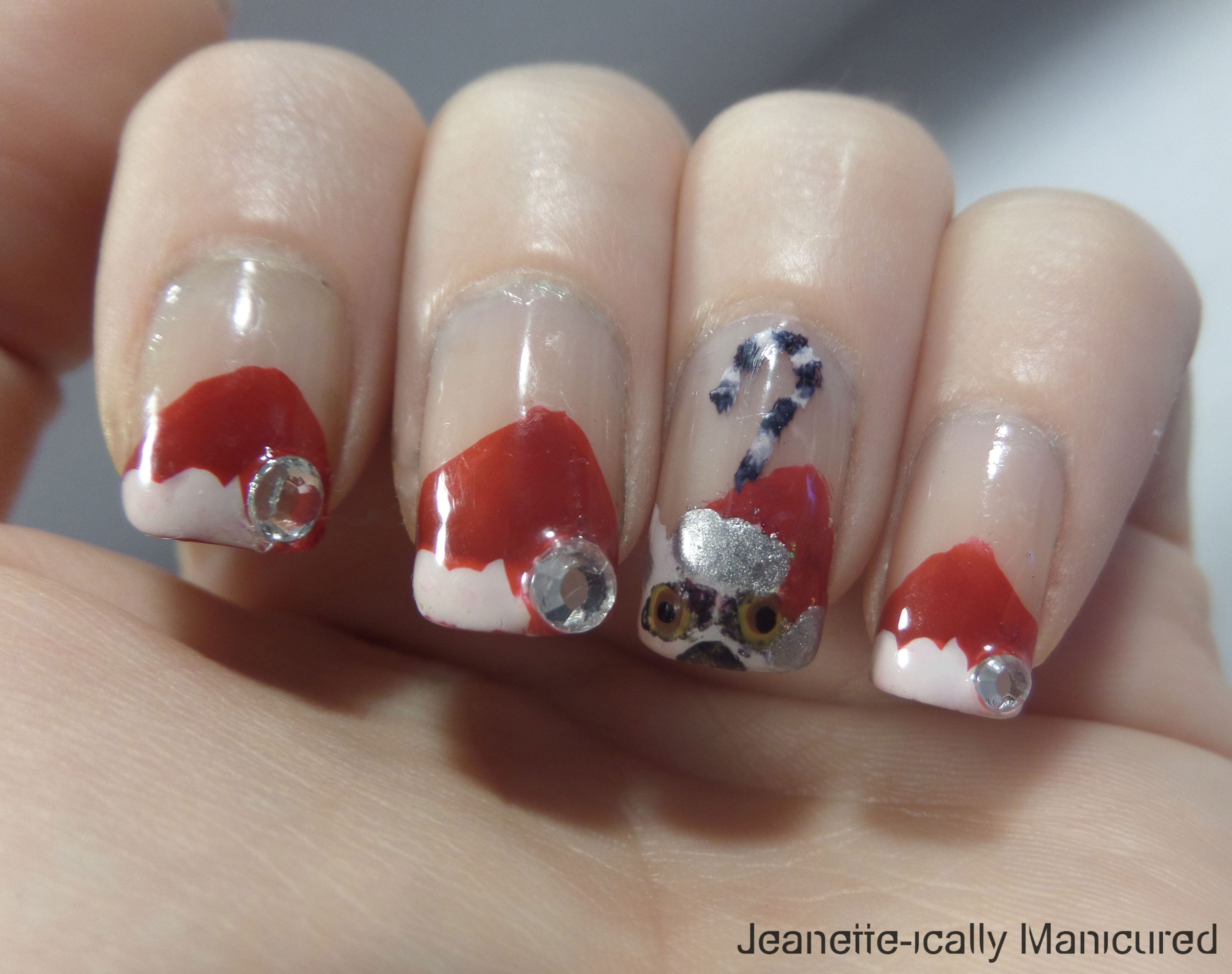 I'm really proud of the detail on my lemur. He's even got some fur texture going on! The details are much more visible in the second picture. I really like this animals wearing Santa hats design, I may bring it back for another manicure. I'm also quite pleased with how sparkly the rhinestones remained, even under topcoat. I started using Glisten & Glow's HK Girl topcoat, instead of my usual Seche Vite and I've been happy with the change. They both have pluses and minuses, but a big plus of the HK Girl is that it doesn't ruin rhinestones like Seche Vite does! Overall I think I like the HK Girl better, but Seche Vite would be better in situations that require a heavy, thick topcoat, like over a glitter that won't stay down.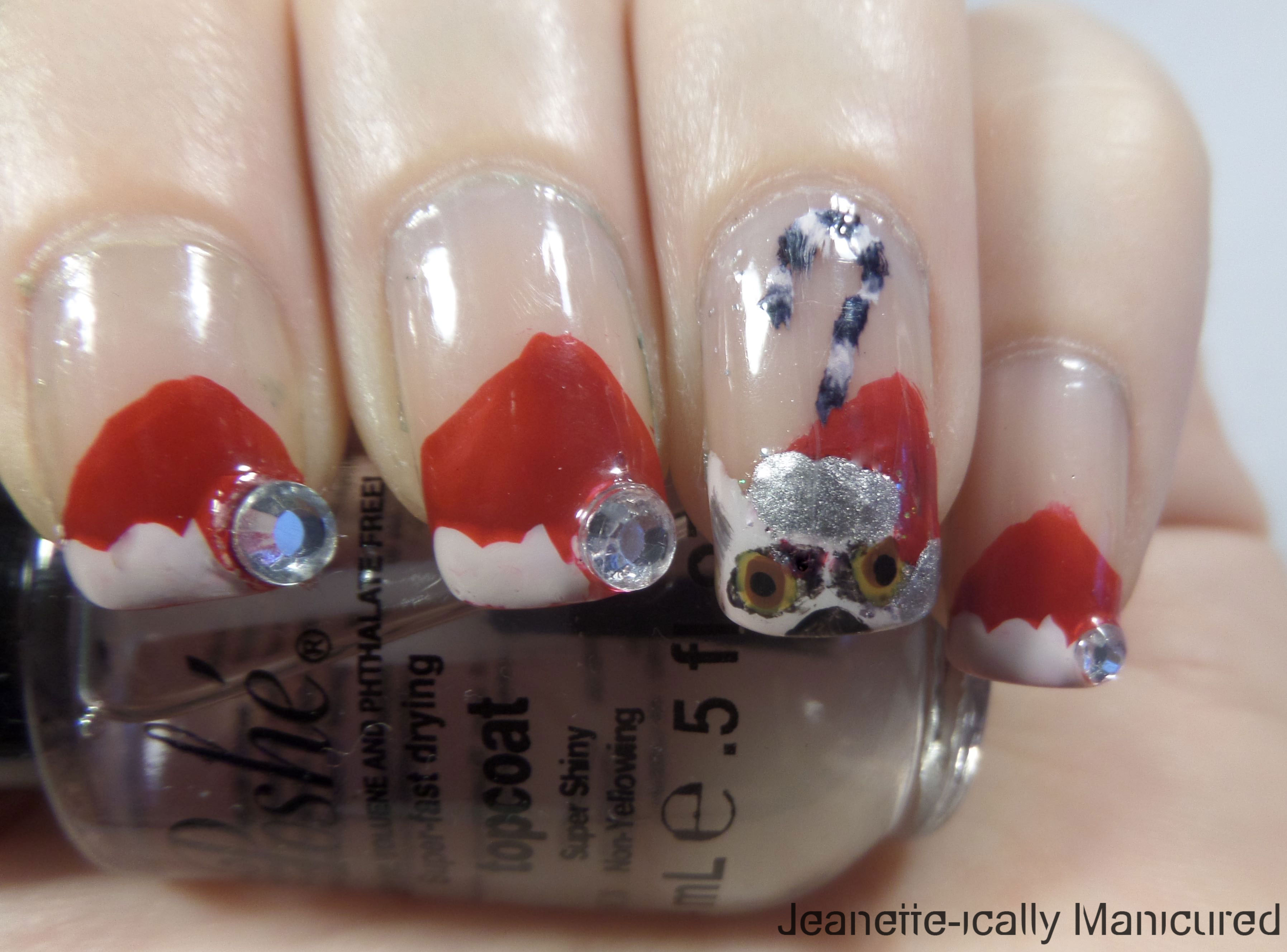 Funny story about this manicure: I completely forgot the tail originally! admittedly that's a pretty important part of a RingTAIL lemur, but I was so focused on my execution of the face that I completely forgot until one of my coworkers pointed it out when I was showing them off at work. I wasn't going to be able to go home before the holiday party, so I had to get creative! So I drew on a tail with white-out and sharpie and covered it with Seche Vite! (I try to have Seche Vite on hand for emergencies, particularly for more formal events) It turned out great, because it made for some cool texture on the tail that I probably would not have been able to achieve with nail polish.
I learned that giant rhinestones stay on your nails even less than the regular-sized ones! By the end of the night I had lost all the rhinestones on my right hand, although miraculously the only one I lost on my left was the one on my thumb!