A few weeks back I was feeling a little sad, because it had been weeks since I had done any free-handed nail art on my nails. Between moving and slowly unpacking and painting furniture, I just hadn't felt it was worth it. But they were feeling a little plain, and I knew a stamp just wouldn't cut it.
I could have sworn I took more photos of these, but apparently not! Originally I only planned to do the dark green with the gold swirls, but I decided they needed a little more.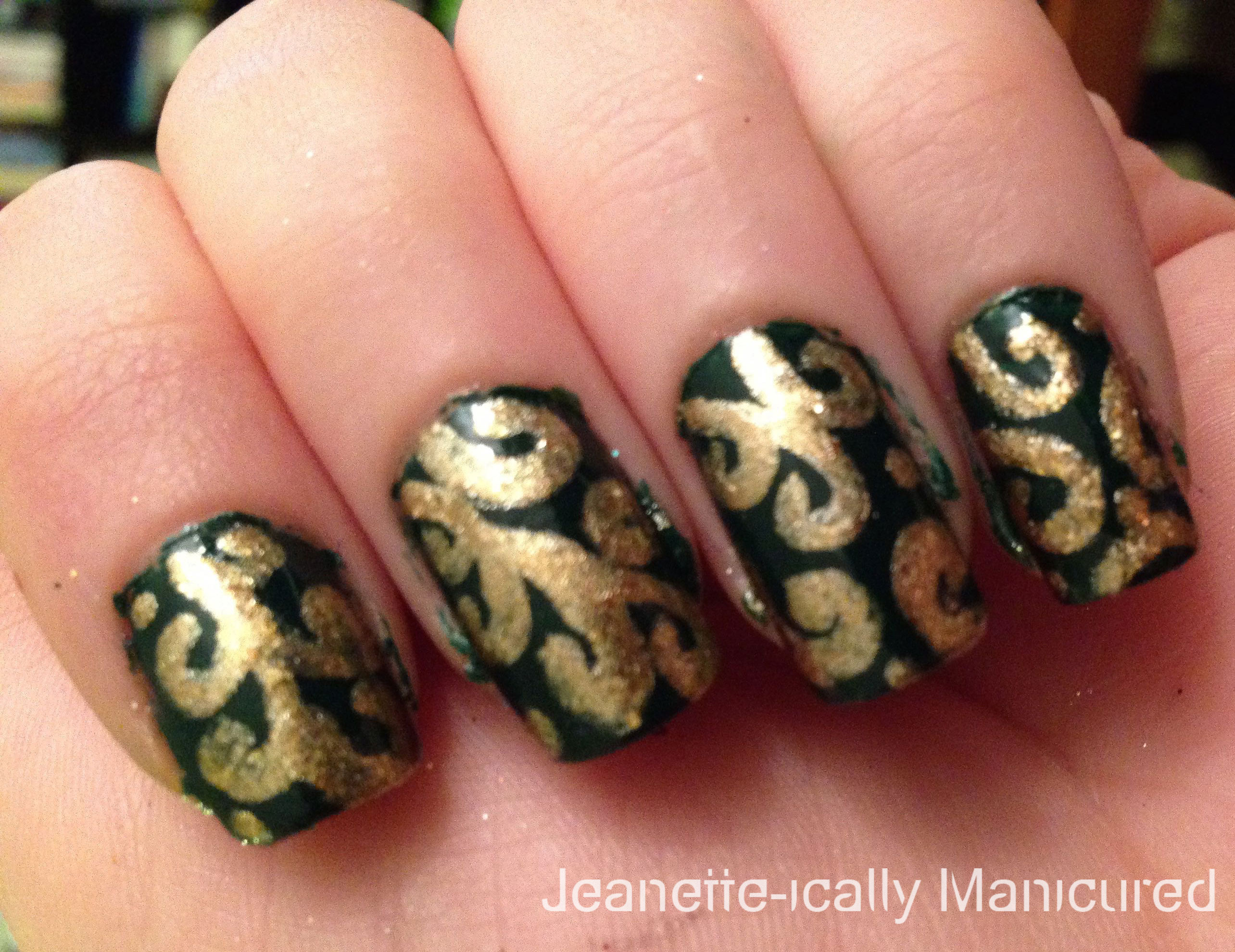 It was decided that red rhinestones would really make the design, and I LOVED the results. 
They looked even better in person than they do in photographs, although they look pretty darn good in photographs too!