I went a little stripe and dots crazy with these. Mostly because I'm not into glitters and stars are a pain to paint well. My primary idea was to do a distressed look, much like these Kate Spade Keds I knocked off of a while back
but I had a hard time incorporating the red into the look. I think the distressed stripes have promise in future designs (maybe a nautical one), but it was not my favorite of the manicures I tried. When I try them again, however, I'll put up a tutorial.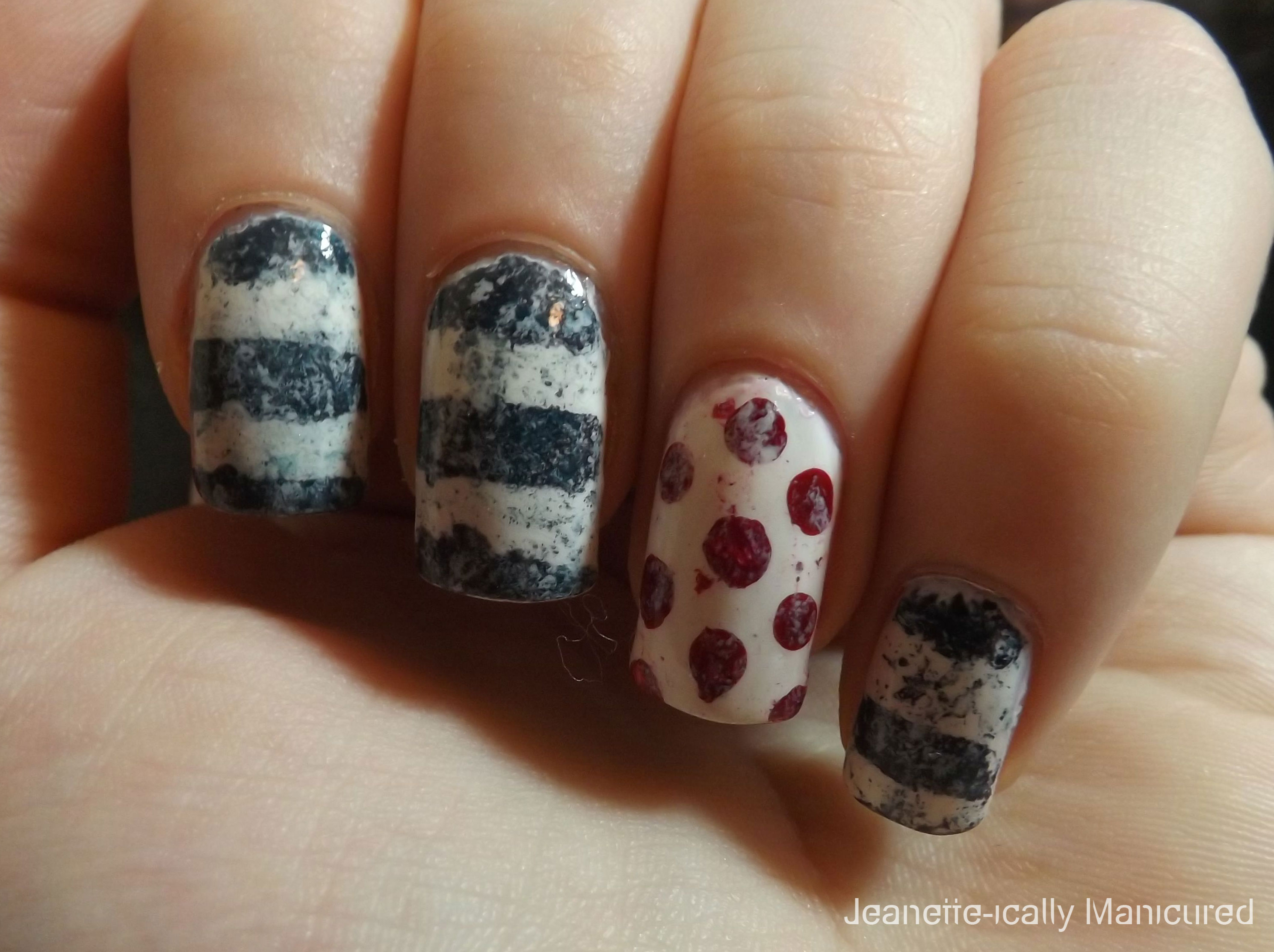 Surprisingly this is the best photo I took. It's just with my iPhone, but the natural lighting though the window at my desk at work is AMAZING.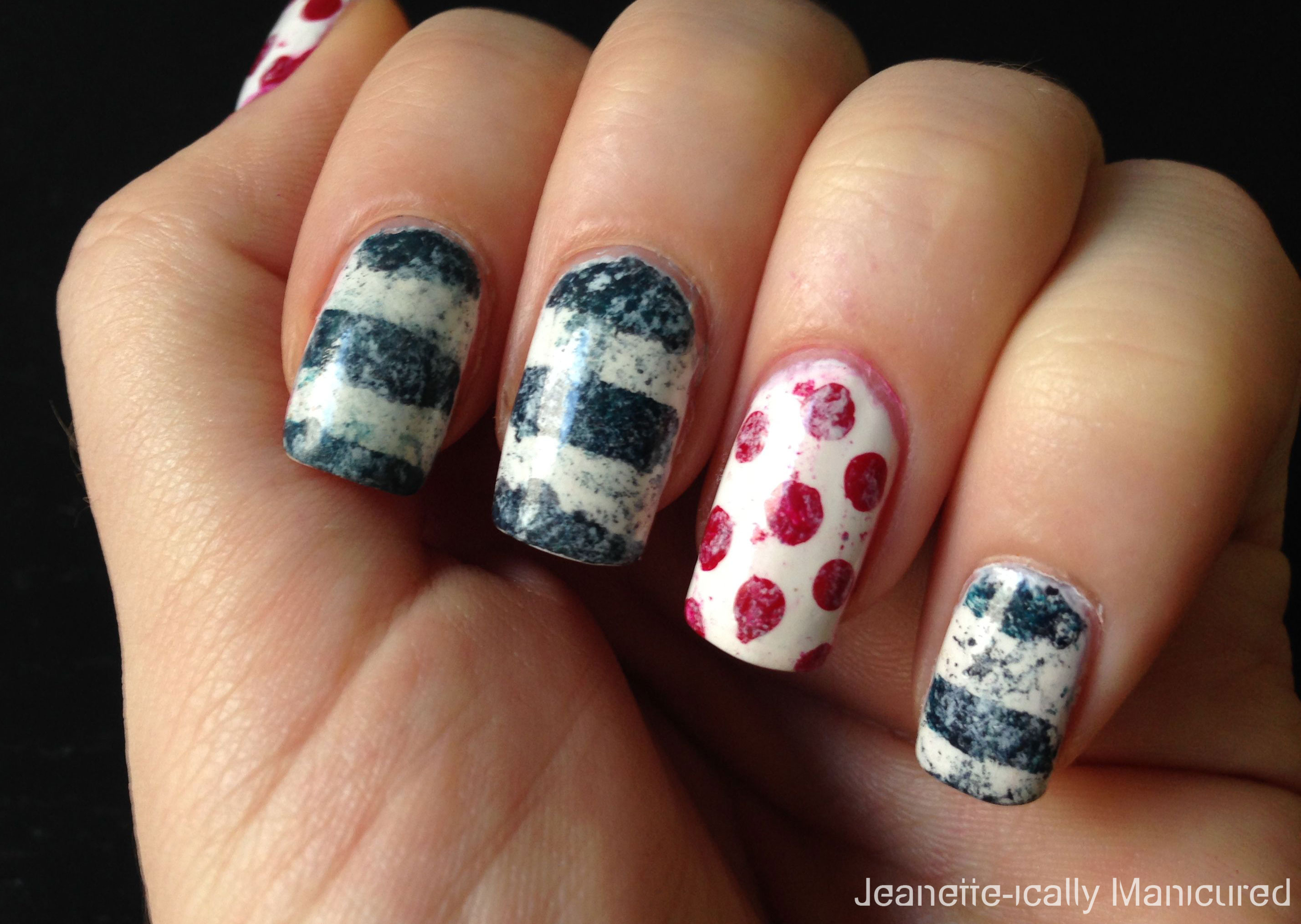 I did my right hand a little differently, primarily because the distressed stripes were a little too time consuming and took a little too much coordination to do on this hand. Also because this way I get to post another idea for you!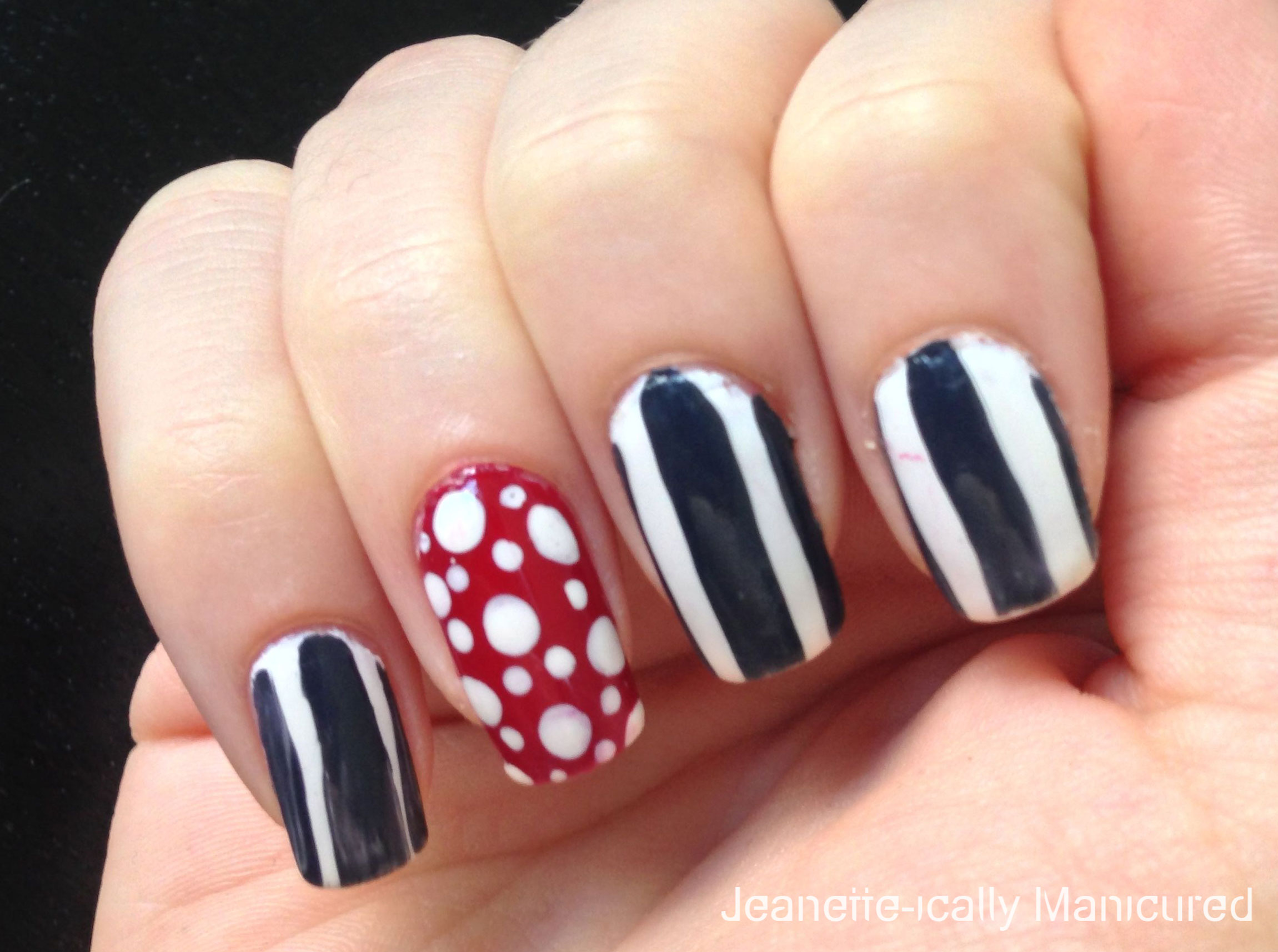 Lastly I did a fun pedicure. I don't usually post about pedicures, but this one was pretty cute! I am loving this large and small dot pattern I used on my various creations, and I will definitely be using that pattern again.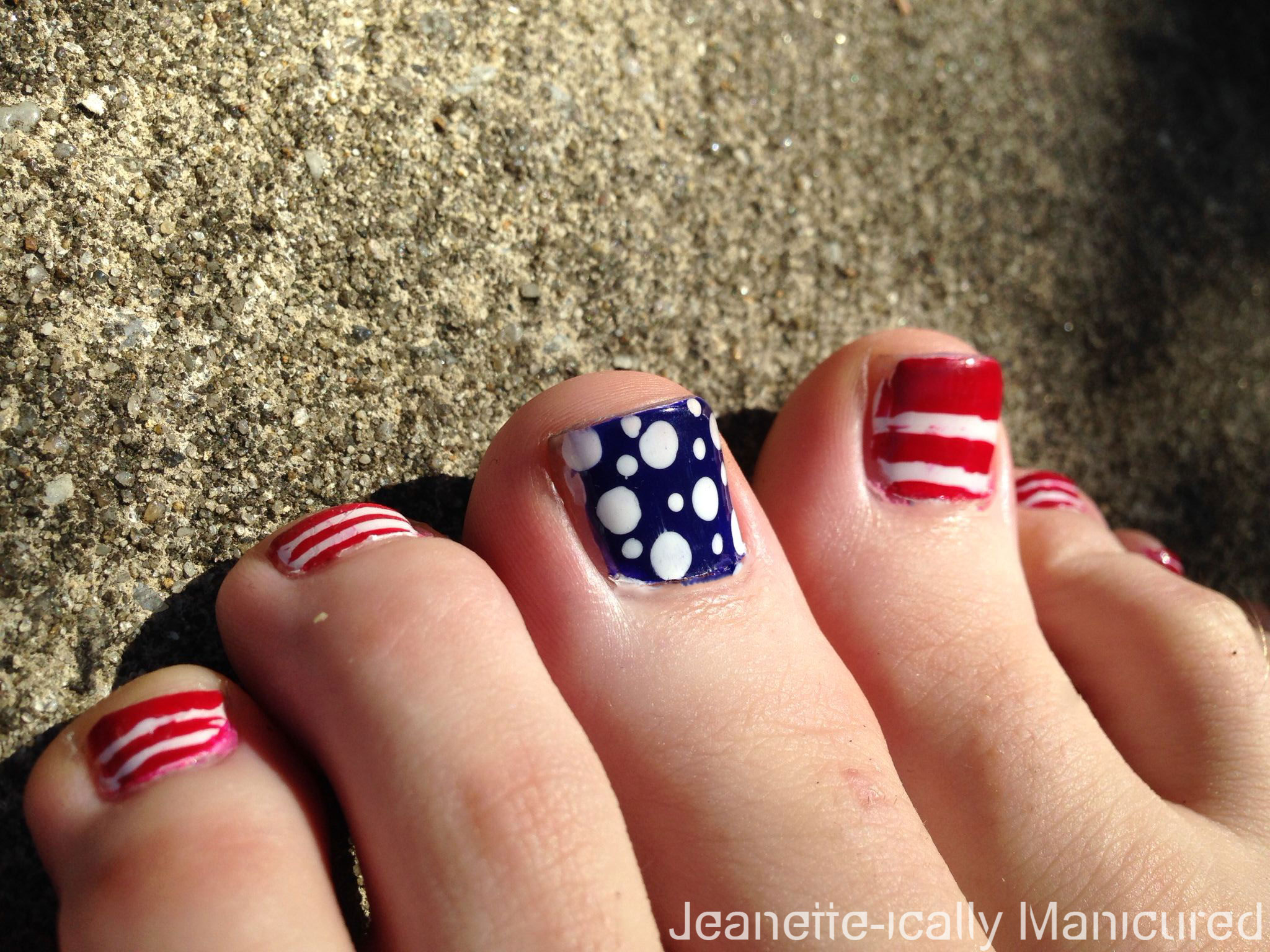 Today I learned just how difficult it is to take good pictures of a pedicure. I think I ended up with some pretty good images in the end.