I hate the heck out of winter and cold weather, but at least I can write this sitting with my feet by the fireplace (gas fire, which is good because fire-lighting is not my forte).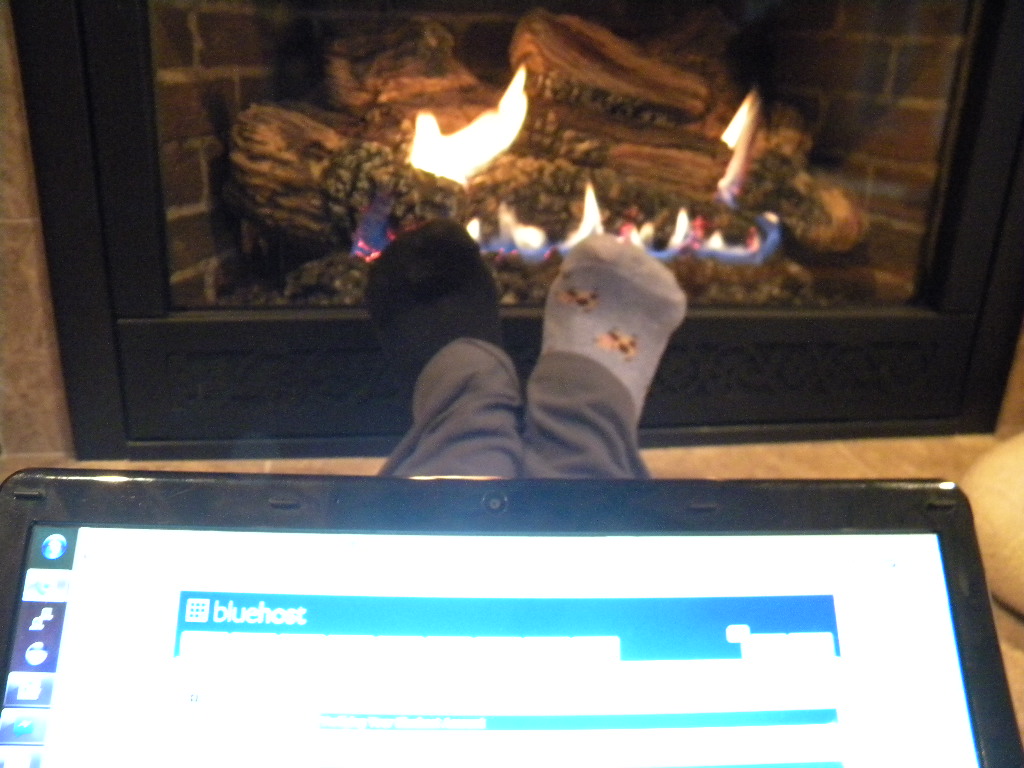 I was even actually blogging when I took the picture! As opposed to putzing around on facebook.
So I have done some nice winter nails this season. I did the classic snowing nails of course. These are fun because I sponged the snow onto the bottom, painted on the dots, and then covered the whole thing with a glittery topcoat!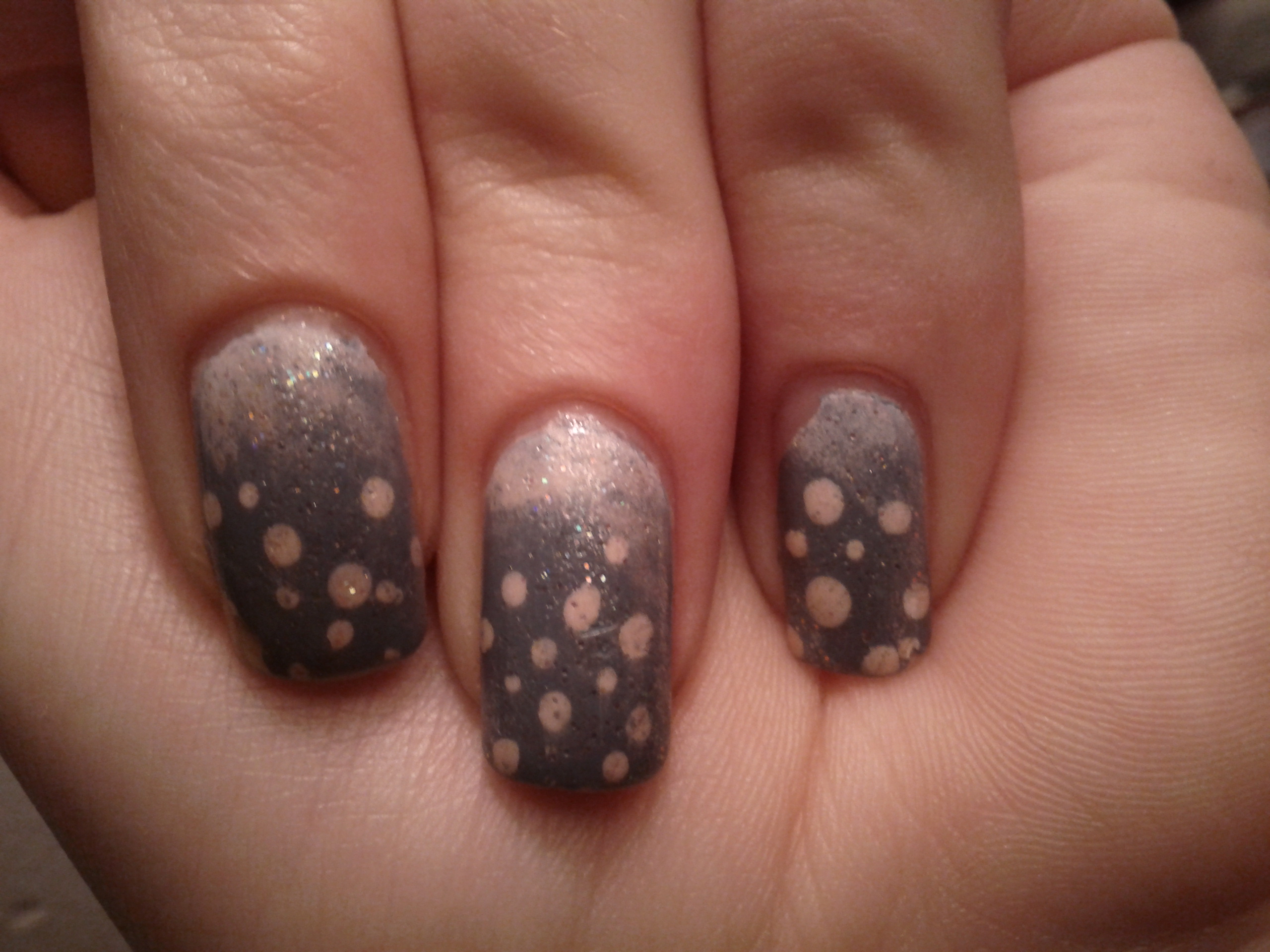 I didn't take these until the index finger had already chipped completely off…whoops!
But my faaaavorite nails this season are the reindeer I am wearing right now! I have been seeing them all over the internet this winter and I love the heck out of how adorable yet simple they are.

They're just too flippin' adorable for their own good!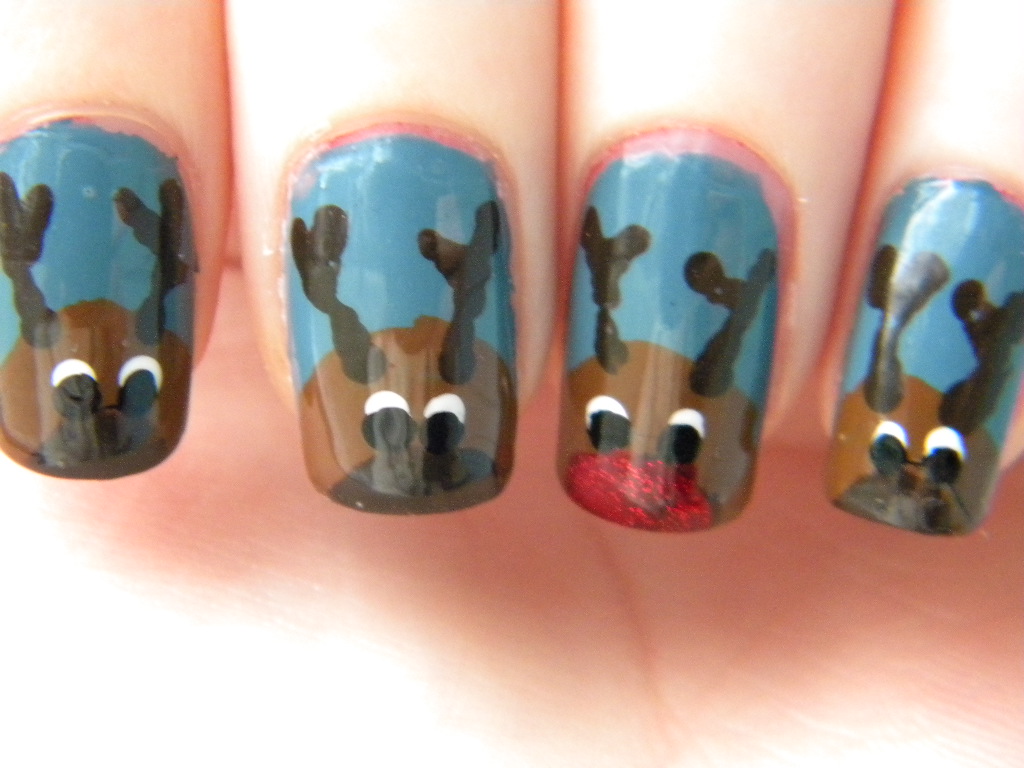 Better view of Rudolph's sparkly nose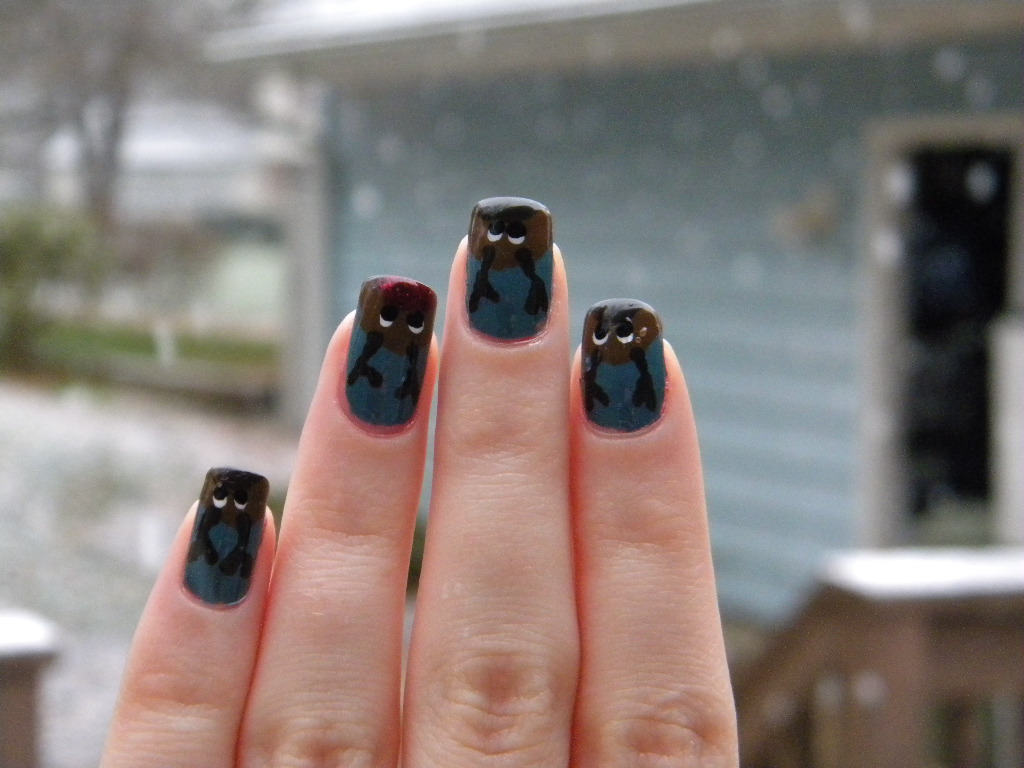 Okay, so you can't see the nails well in this picture, but I wanted you to see how it was snowing!!
Merry Christmas! I'll have a Christmas manicure up tomorrow morning!