Witches and...Beetlejuice?
I had a grand idea for these witch themed nails. I was going to make most of them look like witchy striped stockings in black and green with a witch hat or shoe painted on the thumb or accent to pull the whole theme together. Buuuut then I didn't really love the hat or shoe stamps I had and the whole plan went awry. Particularly when I decided that I would be much better at painting vertical stripes than horizontal ones. Well, here is the result. Despite the fact that they were not what I was going for, they turned out pretty cool. I was told the vertical stripes were reminiscent of Beetlejuice, but hey, that's still Halloween-y in my book!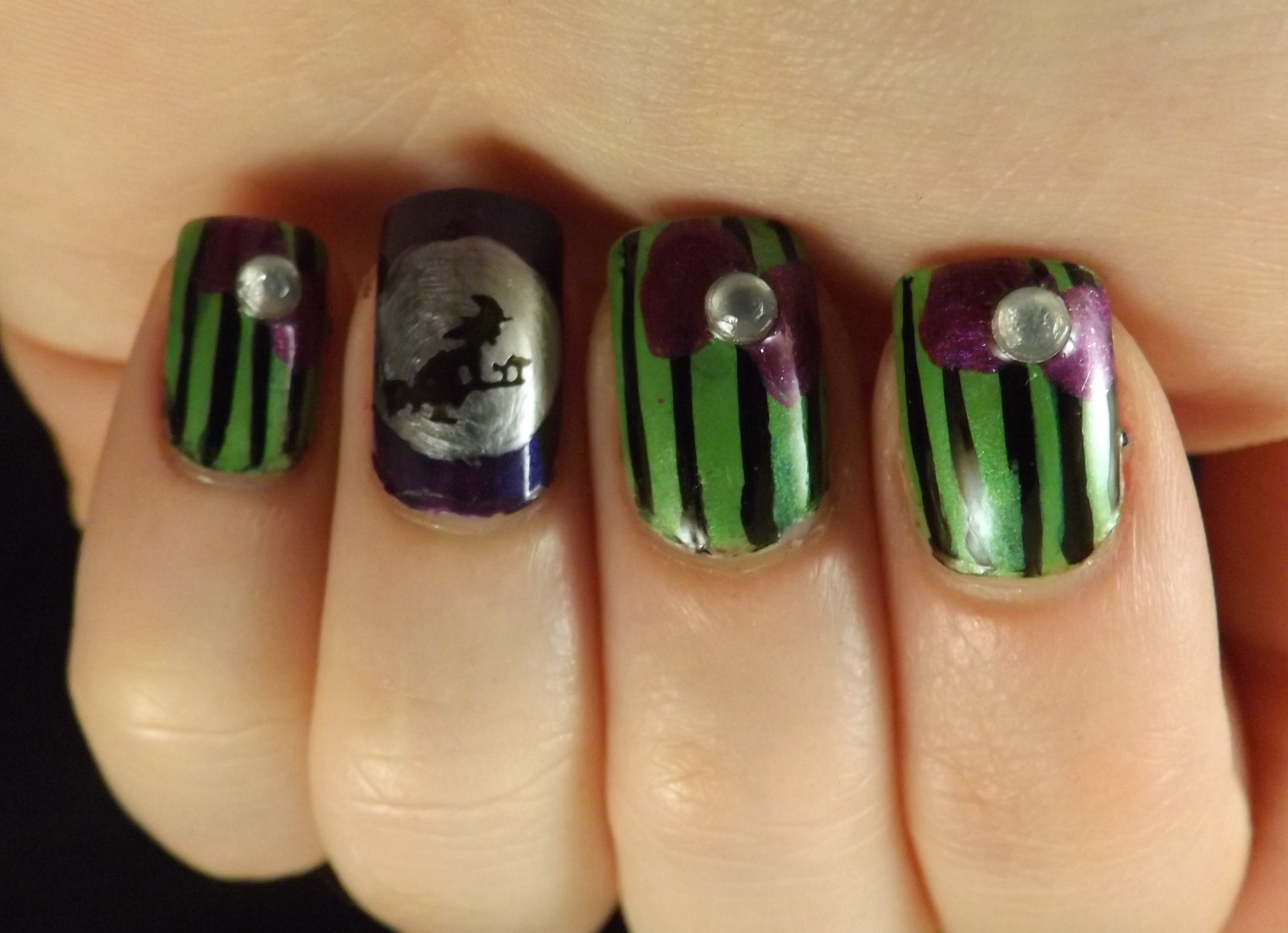 That witch stamp accent is fantastic, though. Since I loved how that nail came out, I was considering patterning the rest after it, with some more night sky painted and maybe some bats, but then I was lazy and left the manicure as is.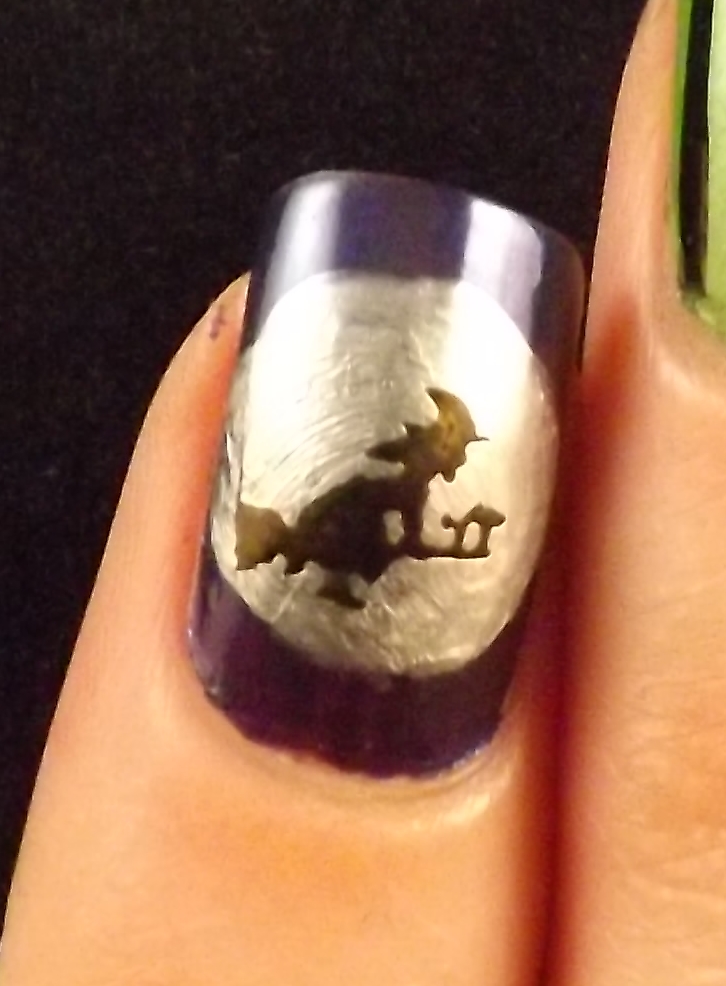 I give this Halloween manicure maybe a 6.5, but the next one I did blows it out of the water! Stay tuned!