Writing the title of this post tripped me up a little as I did not know whether to write "2012" or "2013" in the title. I went with 2012 since I am talking about New Year's Eve, which is still 2012.
I have been questing for the perfect gold for a while now, and after having little success in the drugstores, I splurged a little and bought some online! I found 2 OPI polishes that seemed to fit the bill and bought them on Amazon.
I bought Goldeneye, part of their James Bond line for this winter, and Bling Dynasty from their Hong Kong Collection.
Goldeneye is FAN-FLIPPIN-TASTIC! It takes a few coats to get it where I want it, so I still need to find a gold for stamping, but oh my goodness, it is exactly what I was looking for. Thus I centered my New Years' nails around it.
Take 1: Painted all my nails with Goldeneye (with bling Dynasty as a base coat) and used some of those little bead things I bought from either the Born Pretty Store or eBay.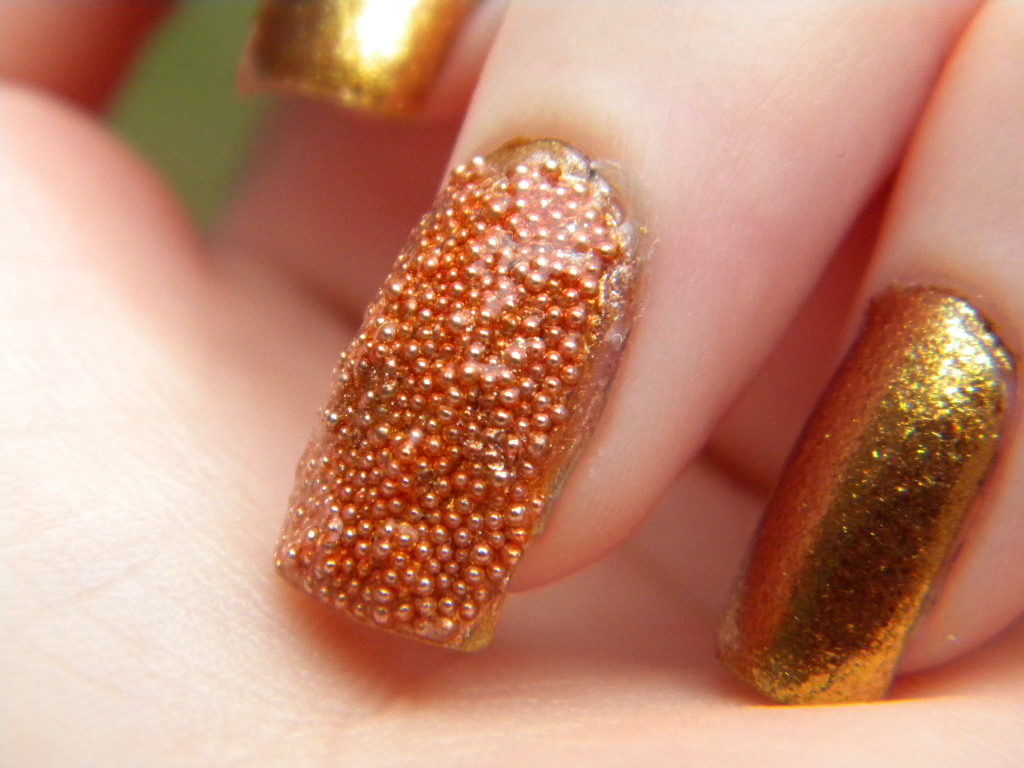 My dad said they looked like BBs in epoxy. Admittedly, he's right.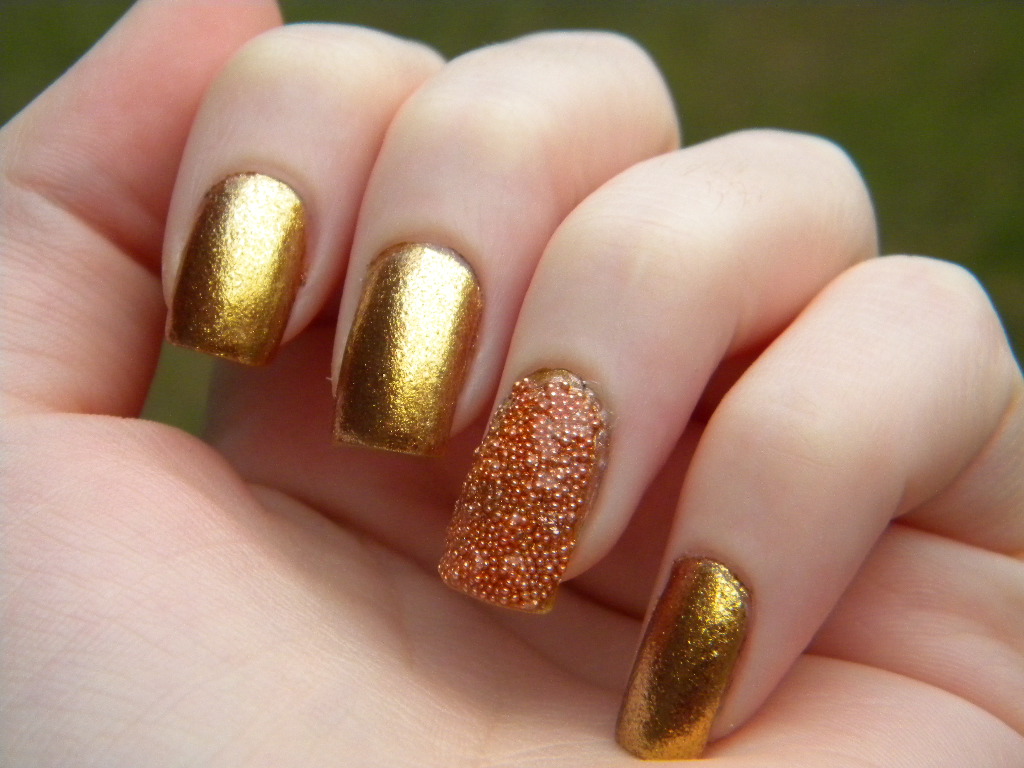 But at least you get to see how AMAZING goldeneye is!
Anyway, my family said they looked weird, so I decided to re-do them.
I left the gold (because it is perfect) and instead sponged one of my favorite glitter polishes on top. It's by Nubar and is called Knight's Armor. I bought it because at the time I was dating an actual knight (in a dinner show, but that's hard work), but it is also a great polish. It is the perfect polish for sponging in a glitter gradient because of the density of the glitter.  It also is cool because while the glitter is on a black base for painting, the black does not show up when sponged, only the glitter. And then I stuck on some star rhinestones as a finishing touch.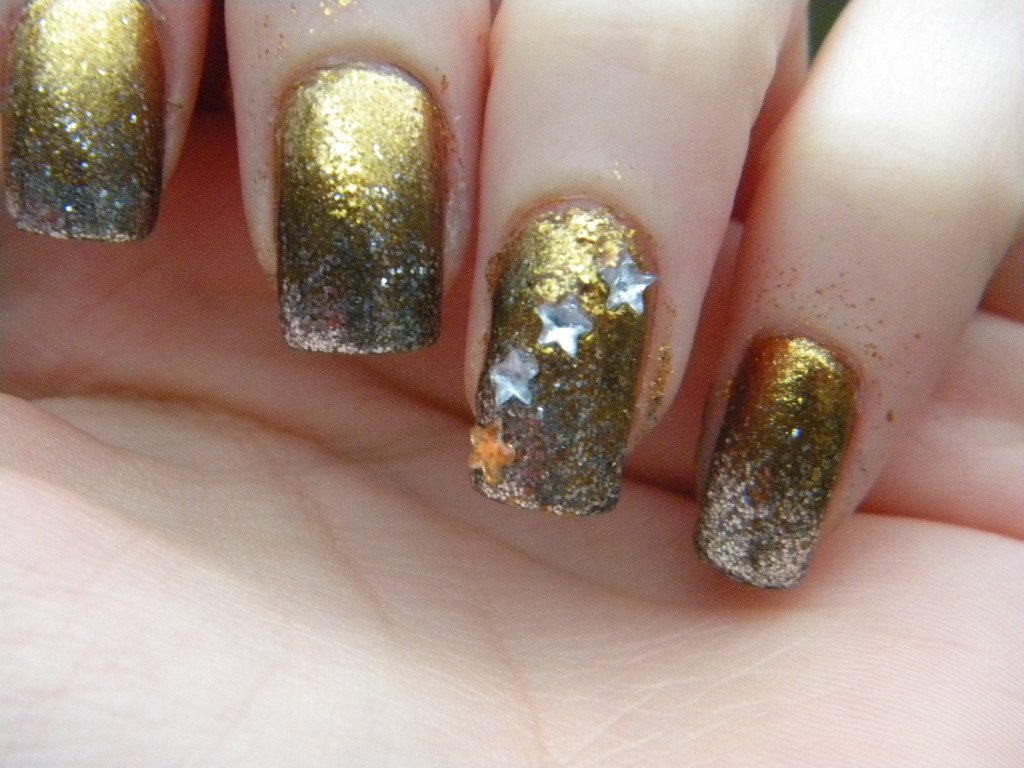 Someday I'll have to learn how to photograph a glitter polish well!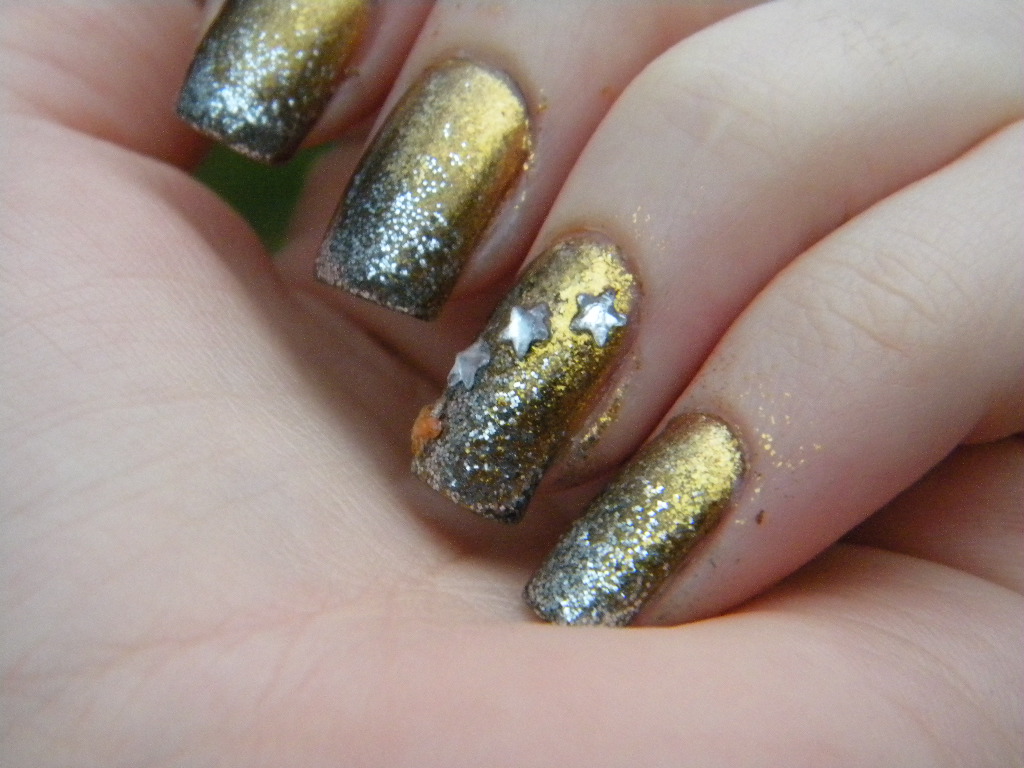 But for now, these will do!
The best part about this manicure, is that it looks great on short nails too! I know a lot of my manicures take up a lot of real estate and do not translate well. But my friend was over while I was doing these nails so she did her own as well!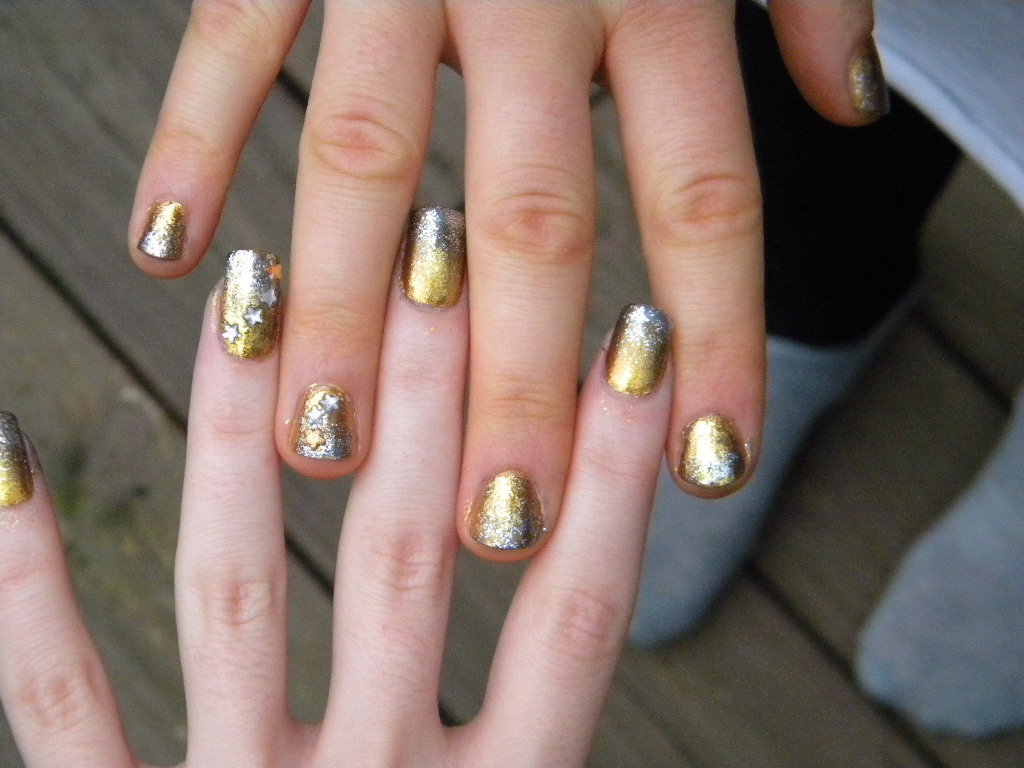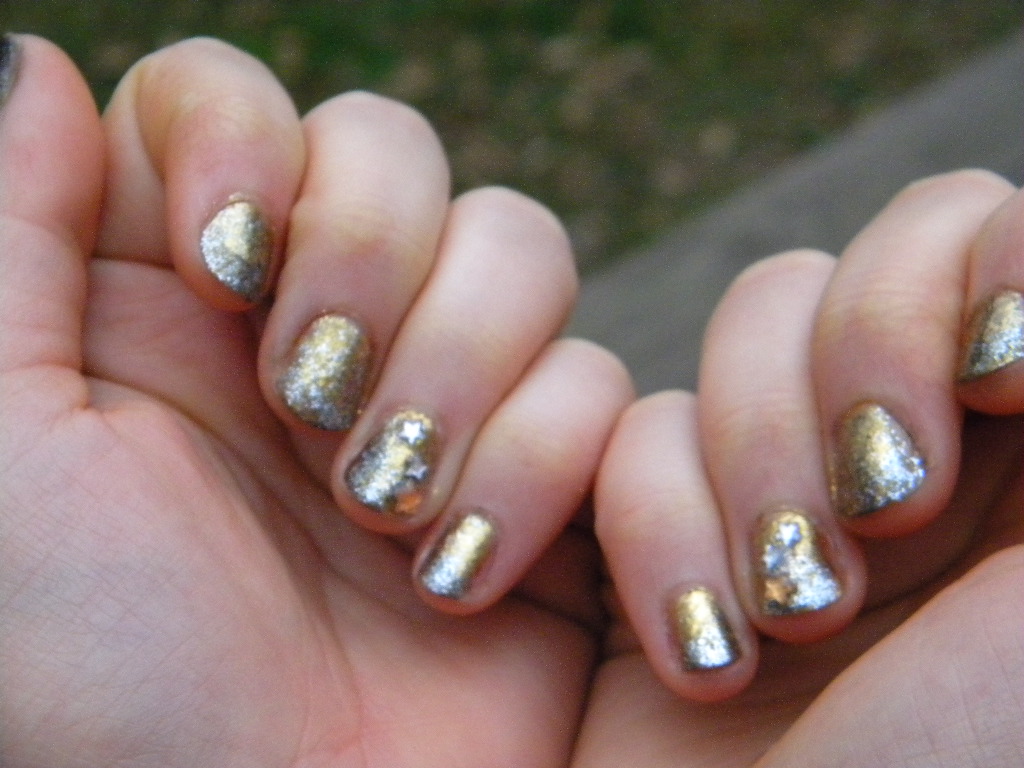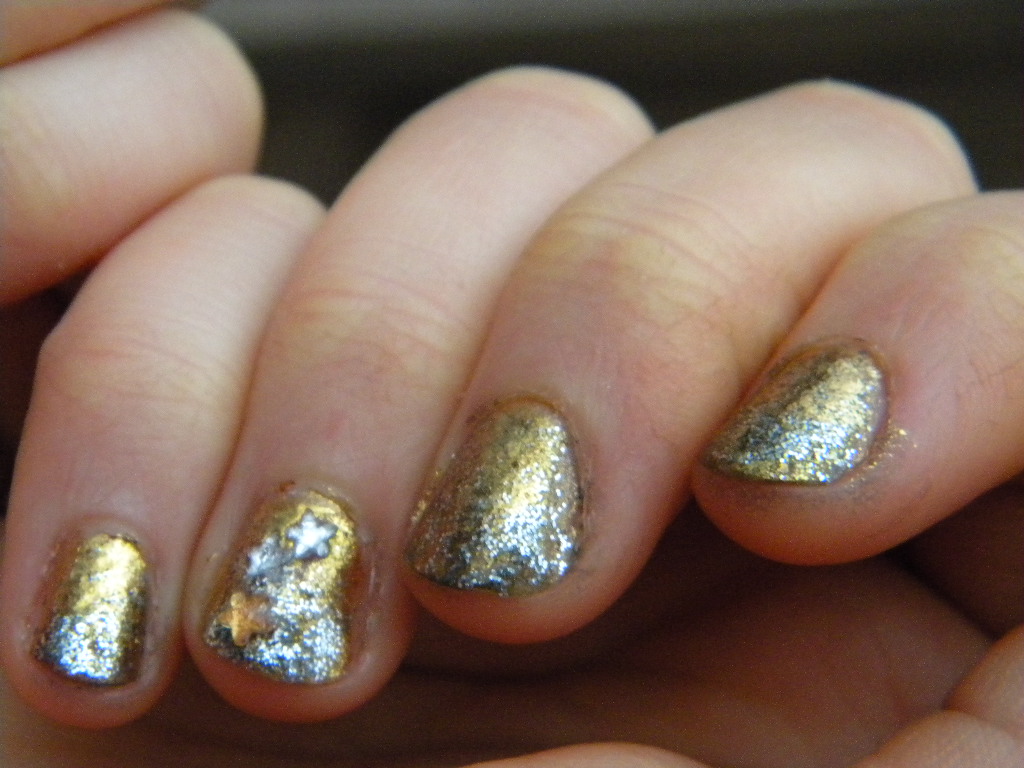 Now, this is a girl who never does her nails, and I think they look pretty awesome, proving how easy it is to make a glitter gradient!
Happy New Years everyone! Be safe!