Oh my goodness you guys, these may be one of my favorite manicures EVER. It is absolutely some of my very best art, and all free-hand, so I am very proud.
I realized that in all my themed manicures, I was missing out on making any real spring manicures! I knew I wanted to do a floral, but I am terrible at organic shapes. I'm not sure I have any other non-stamped floral manicures posted on here! (I do have one of Black-Eyed Susans that I have not posted yet, but that doesn't count since I never posted it).
My two favorite flowers are definitely tulips and hydrangeas. Tulips I love because they look so neat, tidy and bright, and hydrangeas I love because their color ranges from pink to blue depending on the amount of aluminum in their soil. That's so cool! I love science! They tend to be more blue and purple around here, so that's what I decided to depict on my nails.
I also decided to make my first tutorial of how to make the flowers. Taking pictures of each step is a HUGE, time-consuming pain, I don't know how those other bloggers do it all the time! The tutorial should be up later today, but for now, I'll show you my nails!
Guys, I am also in the process of a blog redesign so I have a fancy watermark on my photos now!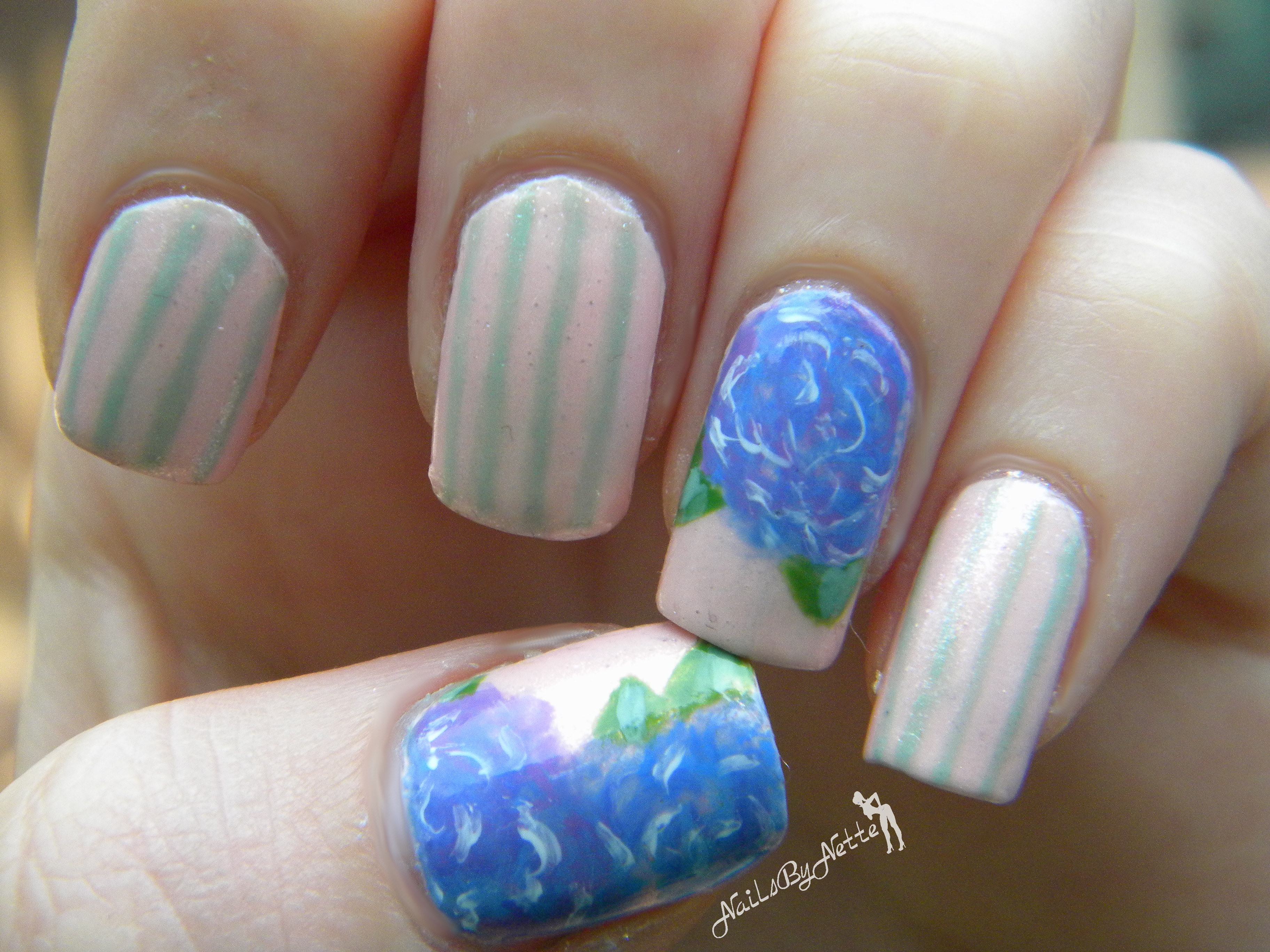 The base is 2 coats of Sinful Colors Easy Going  with a coat of Spoiled Tattle Tell (what a stupid name!). I then painted the stripes using Orly Jealous, much? and painted another coat of Tattle Tell on top for that shimmer.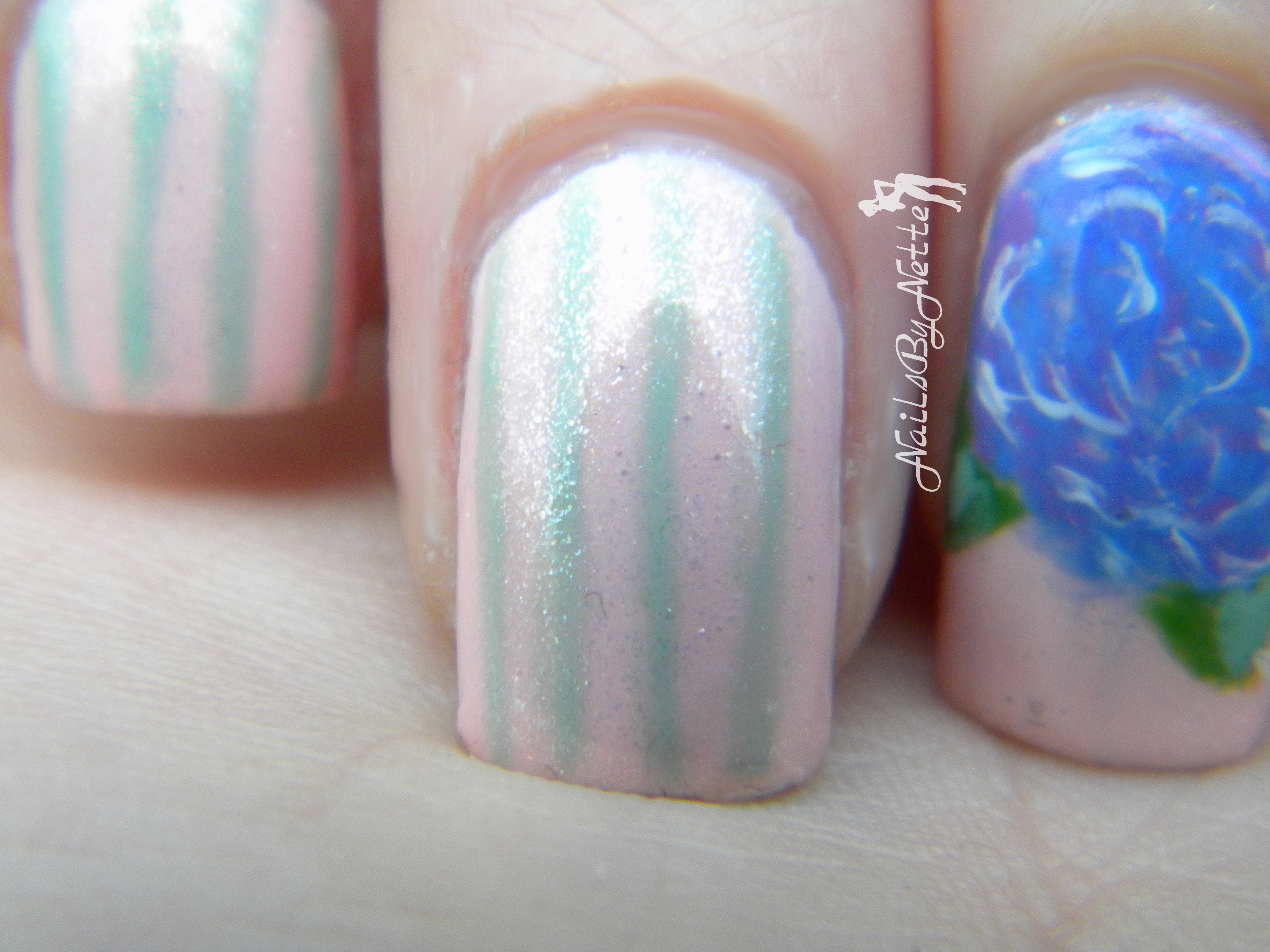 I'll tell you about all colors I used for the hydrangeas in the tutorial. There are at least 5, maybe 6. I did all my hydrangea nails a little differently, so here is a picture of my right hand. I strongly believe that if I can make my nails look this good using my left hand for art, that someone less practiced could do a pretty decent job too.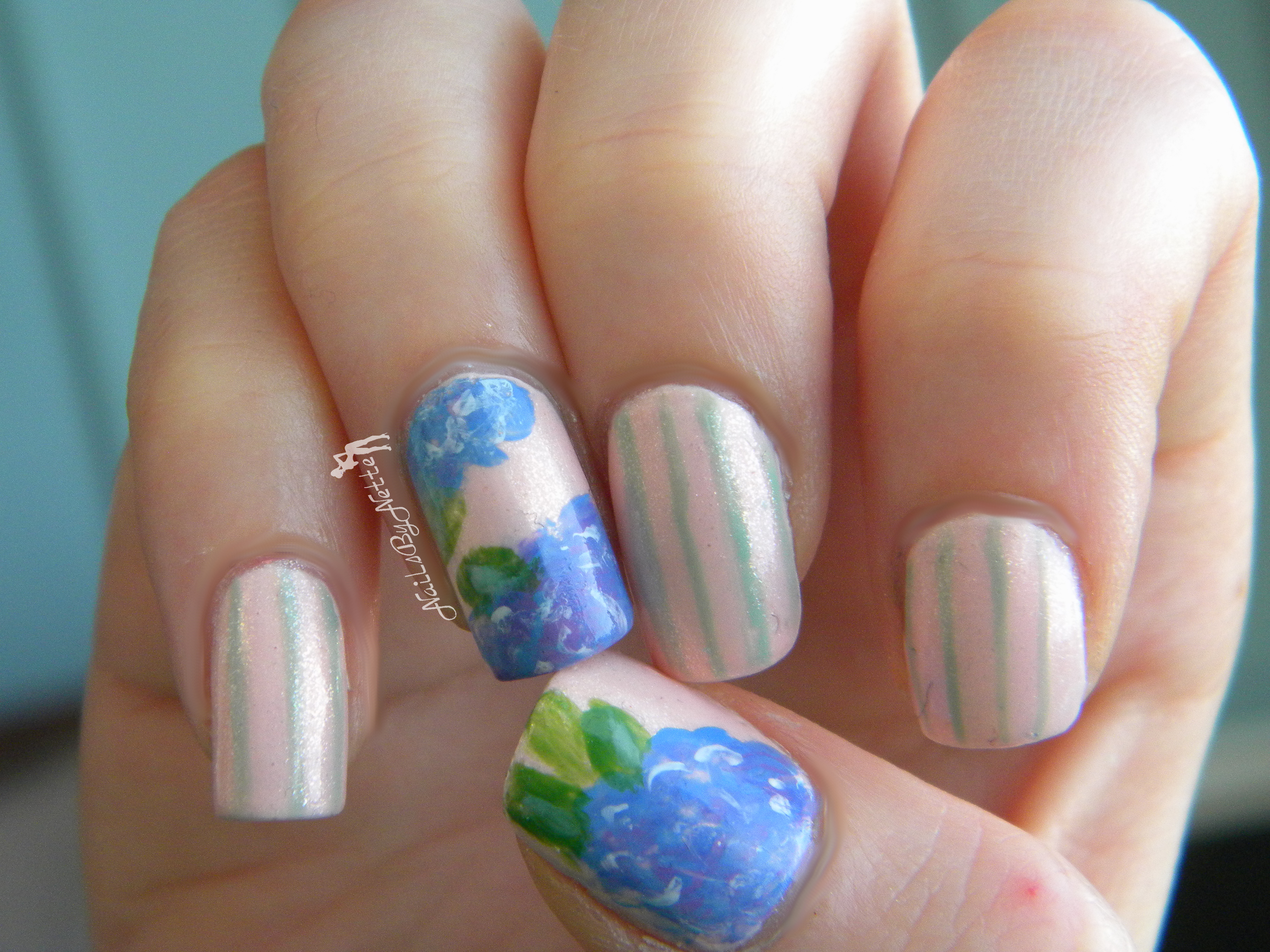 They're a little more abstract on this hand, but I love 'em!