Winter Nature--Christmas Challenge Day 2
Winter/Holiday/Christmas manicures are my absolute favorite! I love the Christmas season and I think creating holiday manicures makes it even better. So when I saw the Crumpet's Nail Tarts Christmas Winter Challenge, I knew I had to participate!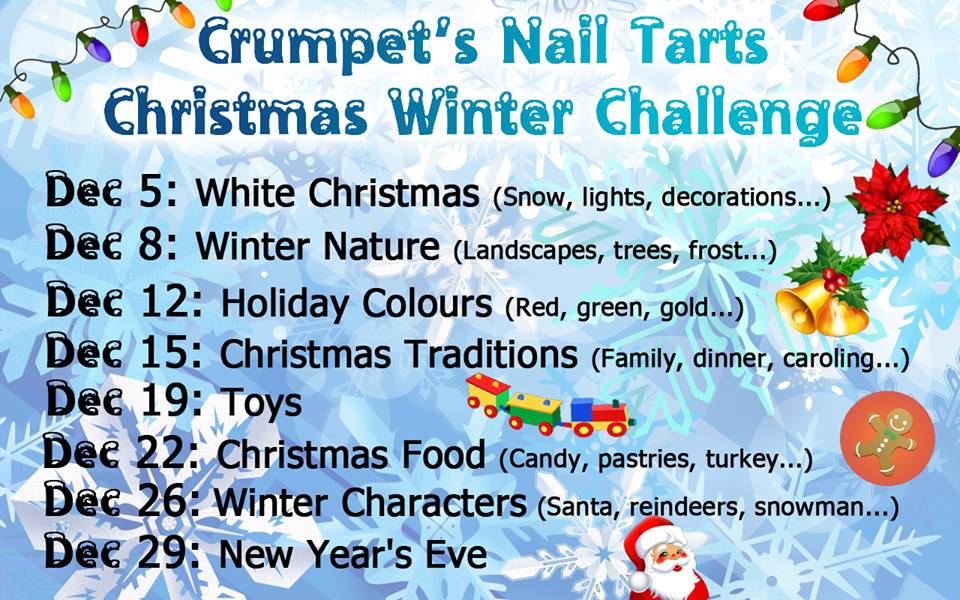 I missed the first day, which was a shame! I can think of so many manicures for that theme, so I might still end up doing it. However, I am still very excited for today's theme, as I have had this manicure planned in my head forever.
I came across this manicure this summer while browsing nail blogs. It's at the Nailed It blog–one of my favorites. A lot of the things she does are simple and beautiful, which I love. I did my own take on it, and here are my results!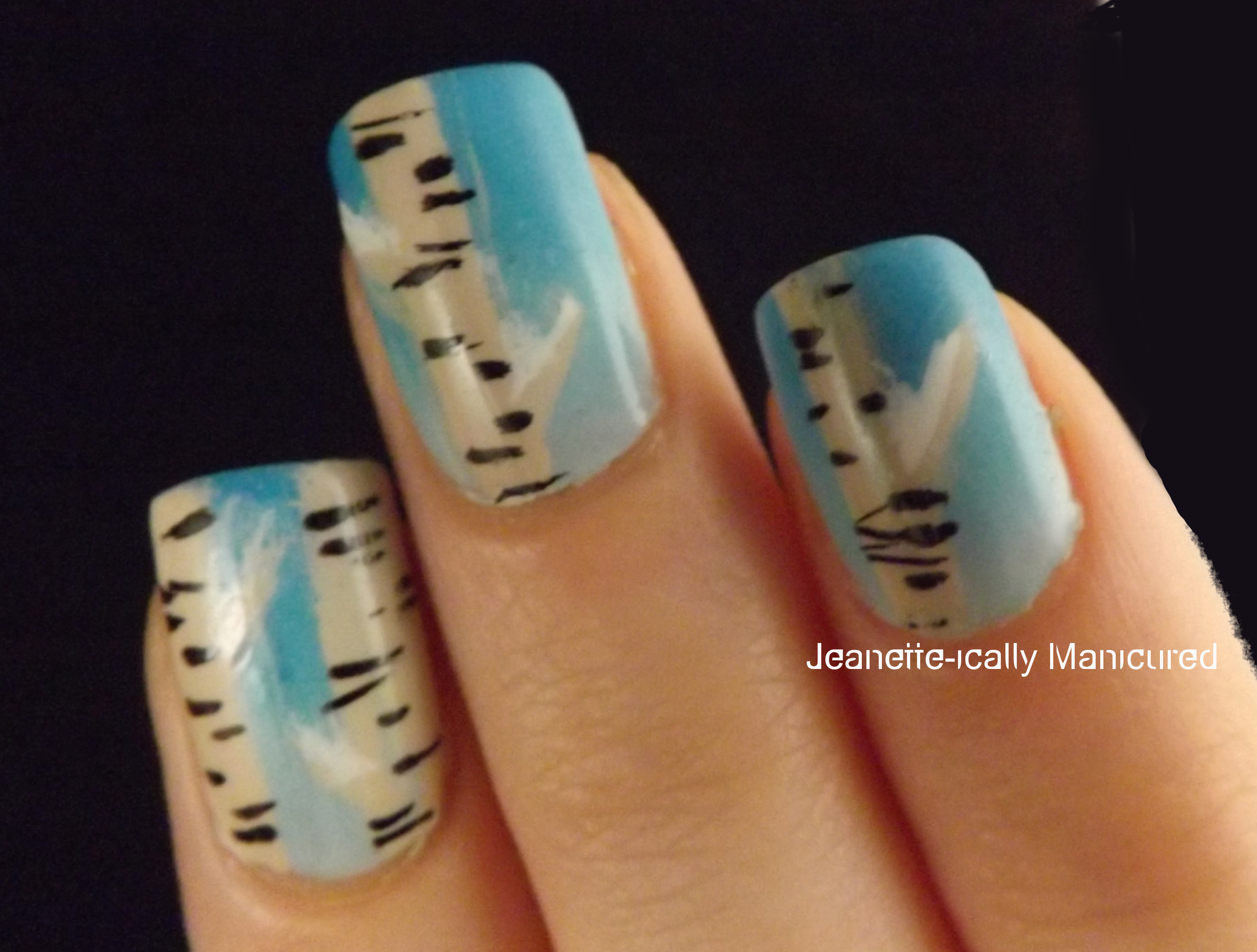 Love love love these!!!! First I did 3 coats of Sally Hansen Hard as Nails Xtreme Wear Breezy Blue, then sponged Revlon Colorstay Coastal Surf and Sally Hansen Insta-Dry Blue-away on top of that for the gradient. Can I just say, I HIGHLY reccomend Coastal Surf. What a gorgeous blue. This manicure doesn't really highlight just how pretty it is, but it is one of my favorites. The trees are OPI My Vampire is Buff, which was a pain and took like 3 coats. I should have painted the trees in white and My Vampire is Buff on top of that, but I guess I'll know that for next time. The black is my Barry M Nail art pen from England because my friend Katie is the BEST EVER and brought me some gifts back from her studying abroad in Europe. Yes, technically you can buy the pens online, but they're pretty popular and often out of stock.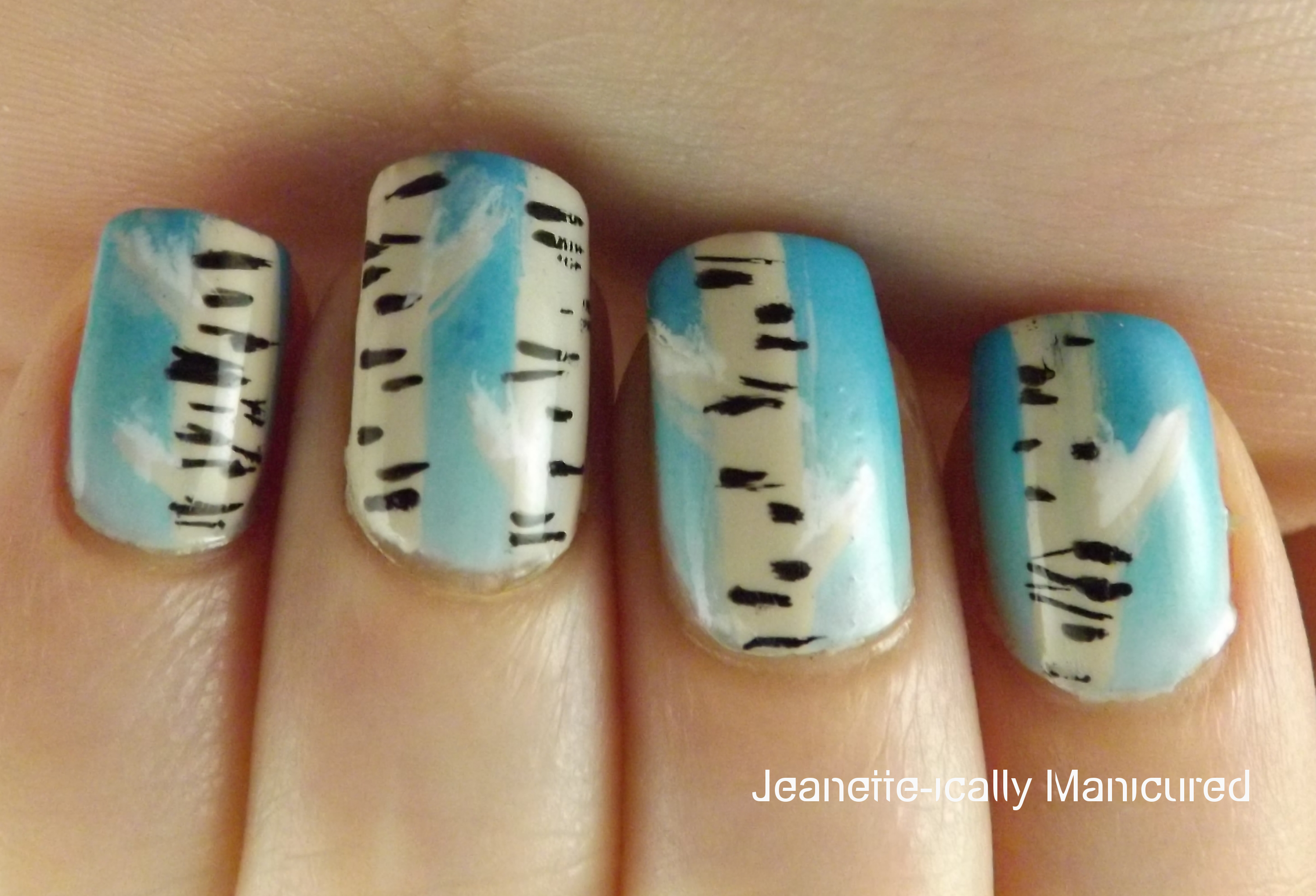 Sidenote: these pens are the best nail art pens I have ever used. I think the only other pens I have used are the Sally Hansen ones, but I like the Barry M ones much better.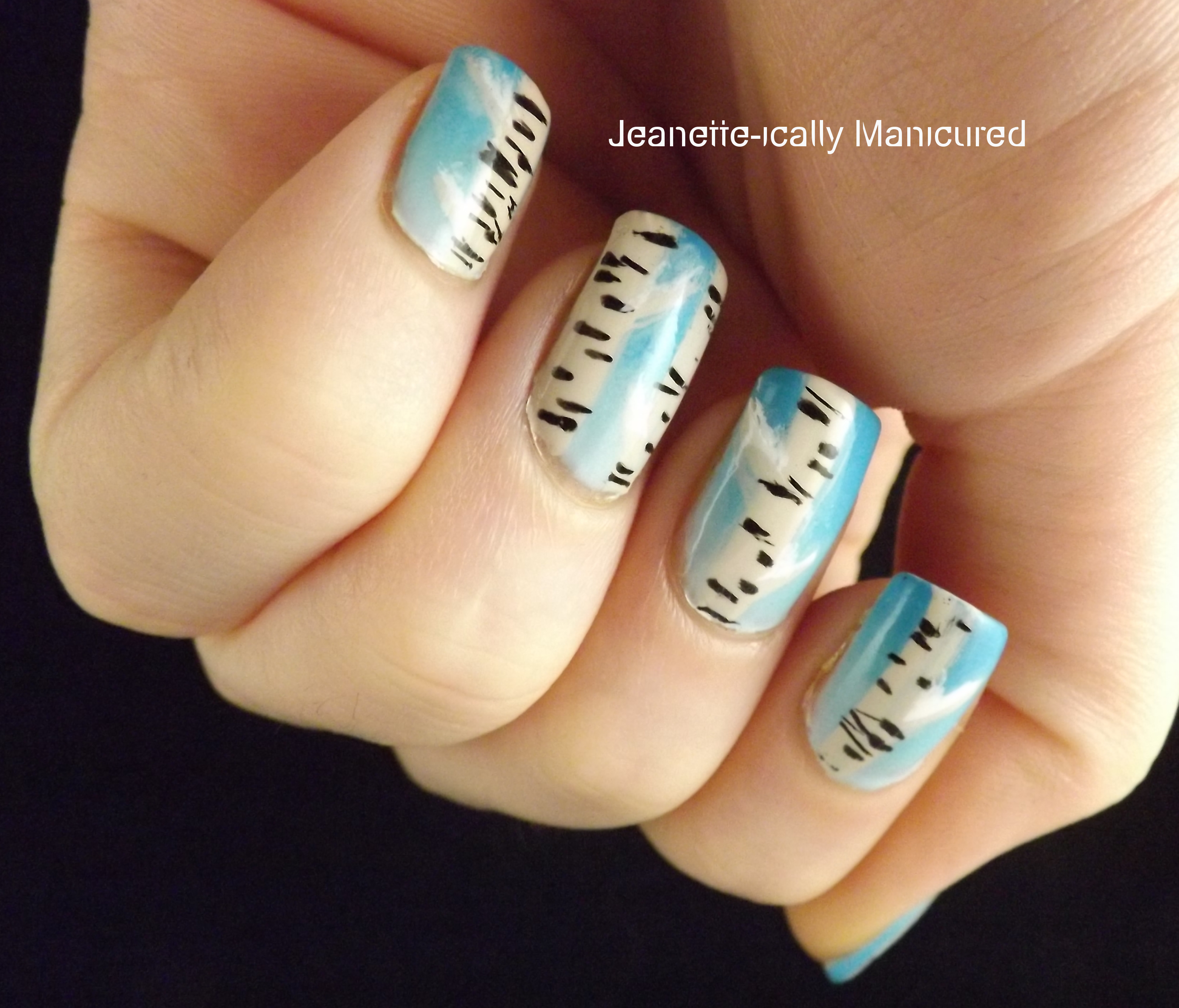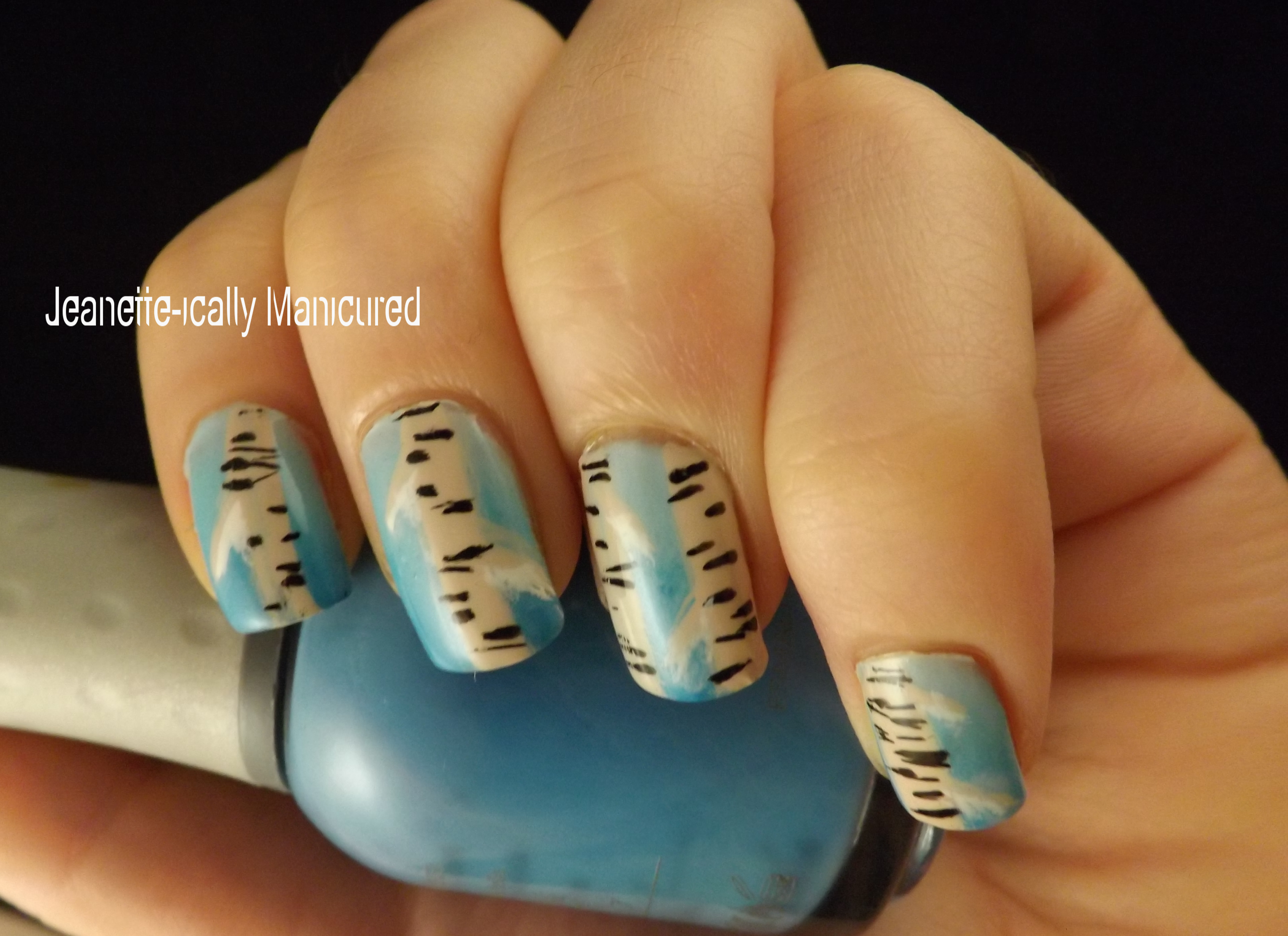 No, I did not use that Orly color in my manicure. But I was already taking pictures and was too lazy to get a color that I did actually use. I'm so excited for the rest of this challenge! Here are the links to the other ladies participating!