Today's theme in the challenge is "Symbols of Valentines Day," and according to the 8 katrillion emails Victoria's Secret has sent me over the last few weeks, a big symbol of Valentines Day is apparently lingerie. I've done corset nails before (a bajillion years ago) and was very happy with them. But then as I was flipping through my stamping plates looking for my fishnet stamp, I came across a plate from the new Bundle Monster CYO Collection with a zipper on it. It also happened to be on the same plate as some laces and a tuxedo stamp. The fancy date is another (modern) symbol of Valentines' day. I liked the idea of painting a dress that was being opened in the back with a zipper so I combined the two ideas I had by representing sort of and "end of the date" theme. A little lascivious ;)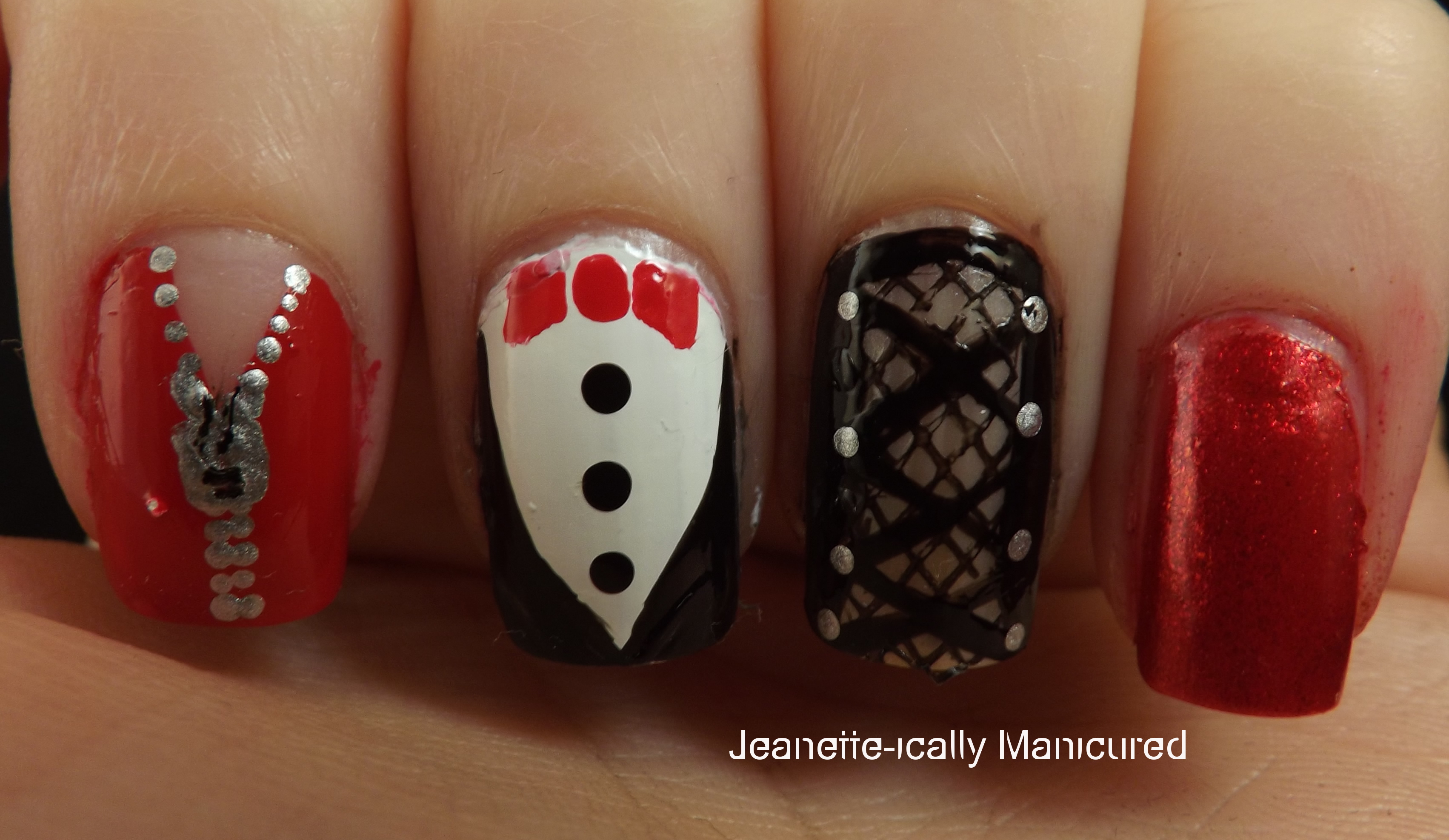 Now, I know I talked about the stamping plate inspiring me, but this one was not well etched and I could not get anything out of it, so everything in this manicure is free handed, other than the fishnet base of the corset. I'm very happy with how well my free handed zipper and bowtie turned out!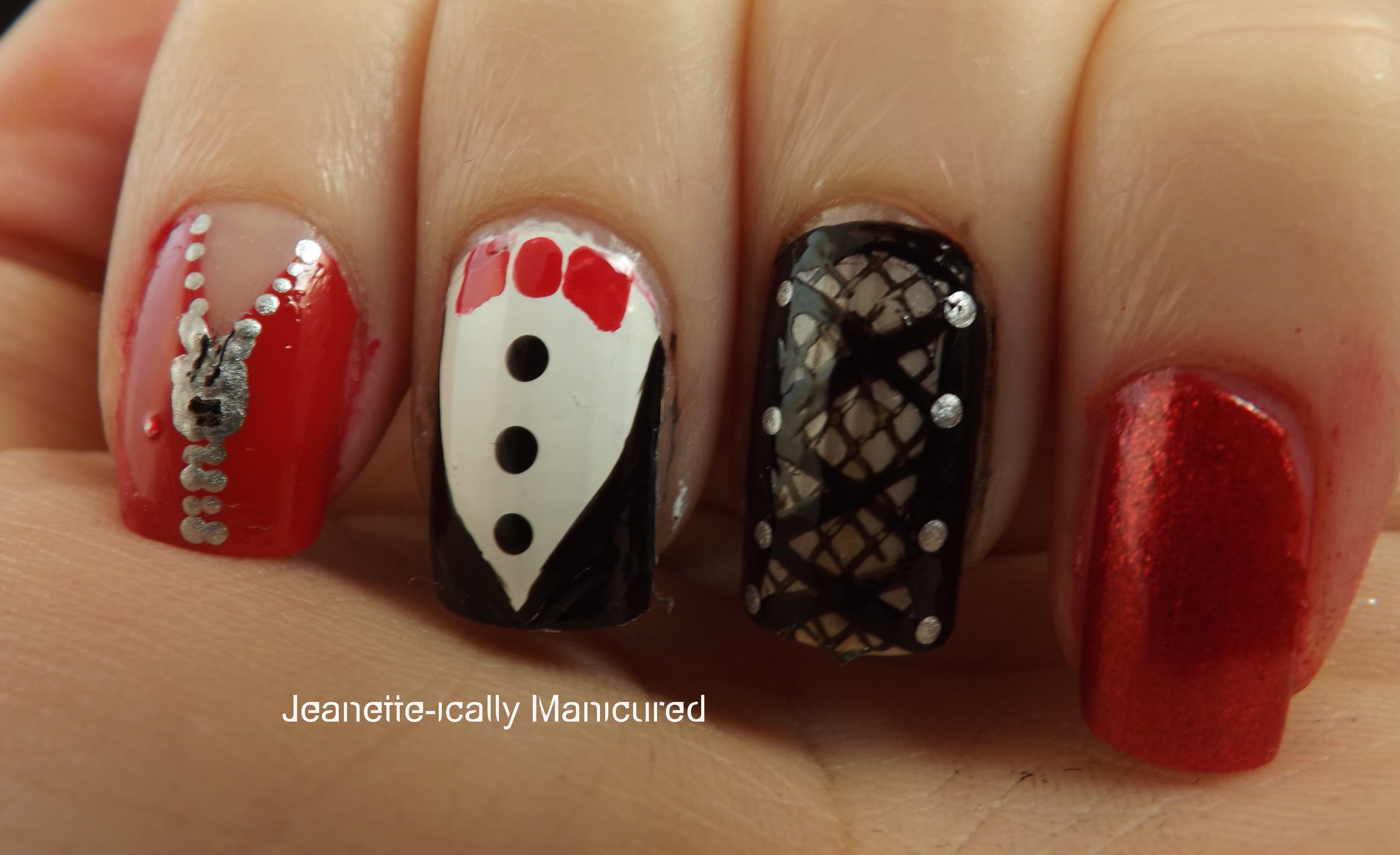 One thing I forgot from my original corset manicure, is that is too harsh of a color to stamp the fishnet, but it works well enough. Maybe a dark red next time would be better.
That zipper though! I had no idea I had that in me!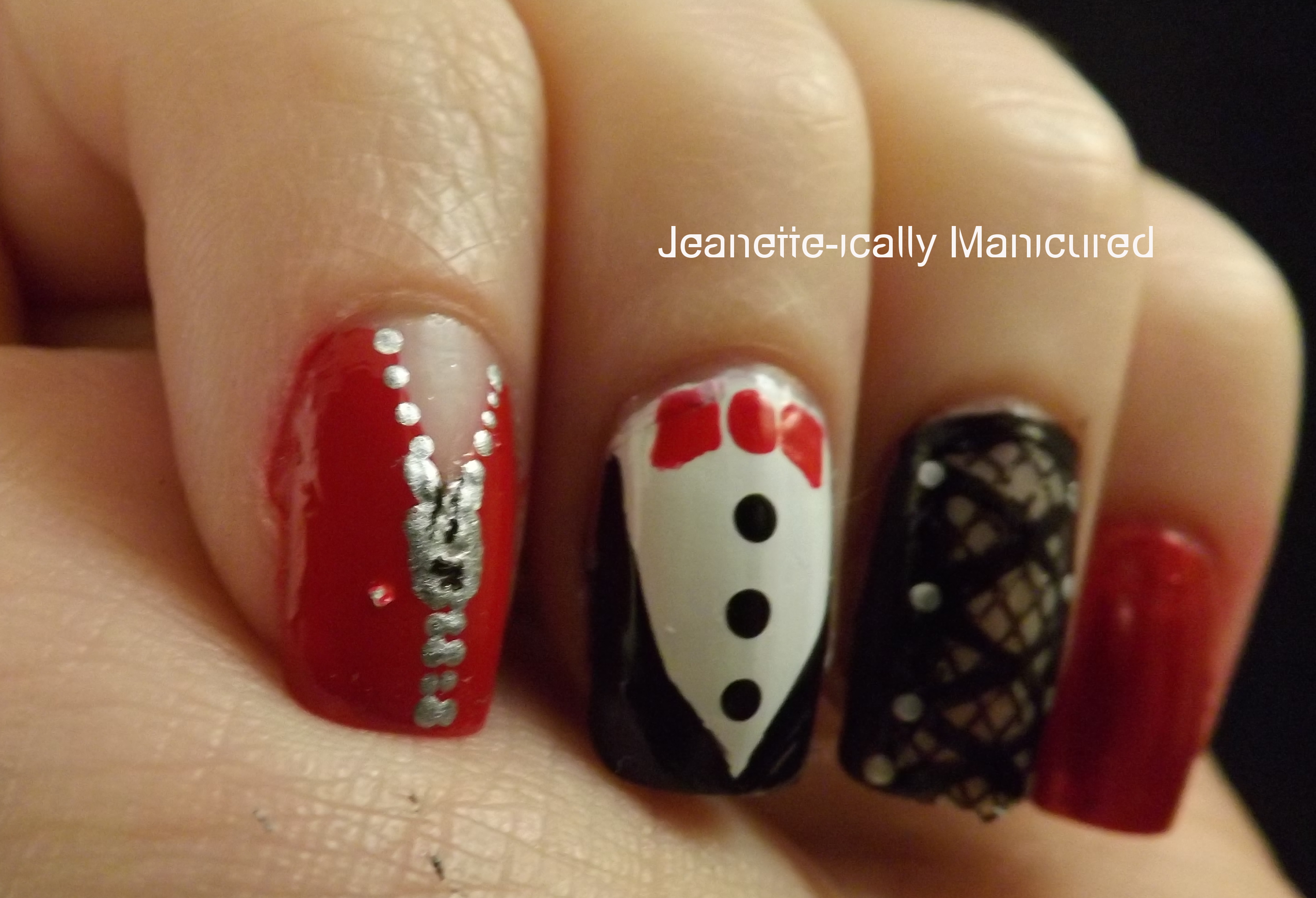 On a more personal note, I'm also happy I got to incorporate a corset nail in today's manicure. A year ago today one of my very best friends in the world was murdered. As with most of my male friends and/or boyfriends, he mainly faked excitement about any of my manicures, but his favorite ever were the corset ones I did. I wanted to do a post about him, and maybe someday I will, but for now, this will be my tribute as I don't know what I would say. He was the one who had a way with words, not me.
On a more positive note, the manicures of the other ladies participating!
![](//cdn2.inlinkz.com/load.gif) Loading InLinkz ...