Antique Valentines' Day Lace
This manicure I'm using for three purposes! I'm still participating in the Strum my Heartstrings challenge by The Lacquered Landlubber, but I also wanted to participate in my first actual nail art competition! Nail Art Canada is having a Valentines' nail art competition, and I'm really excited for it! Lastly, I entered this into a competition held by River Island. I am so very very very in love with this manicure. I chose this to fall under day 4 (inspired by hearts) of the Strum my Heartstrings Challenge, mostly because I have manicures planned for all the other days. Technically this manicure WAS inspired by the idea I had for the accent nail–gold hearts on an ivory background, so I think it fits just fine.
I always love vintage and I do love me some vintage lace. Especially matted!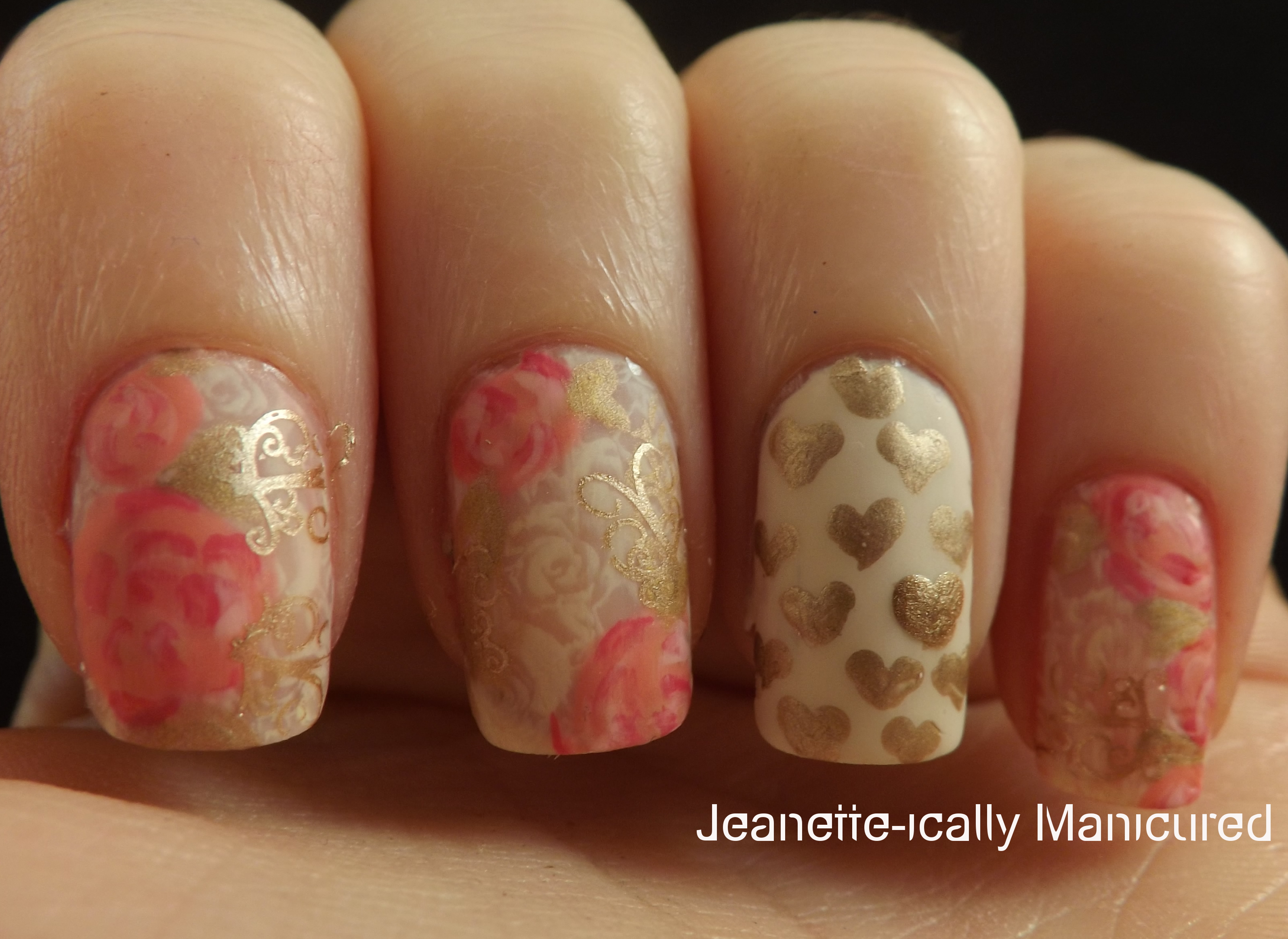 I've done a similar pattern to this before with my Delicate Lace nails. I stamp a lace-like full nail pattern on the base and then paint over it with a very sheer topcoat. I chose a lacey rose pattern to create my lace and I like it! It's very pretty. They were overwhelmed a bit by the roses on top, but what is done is done!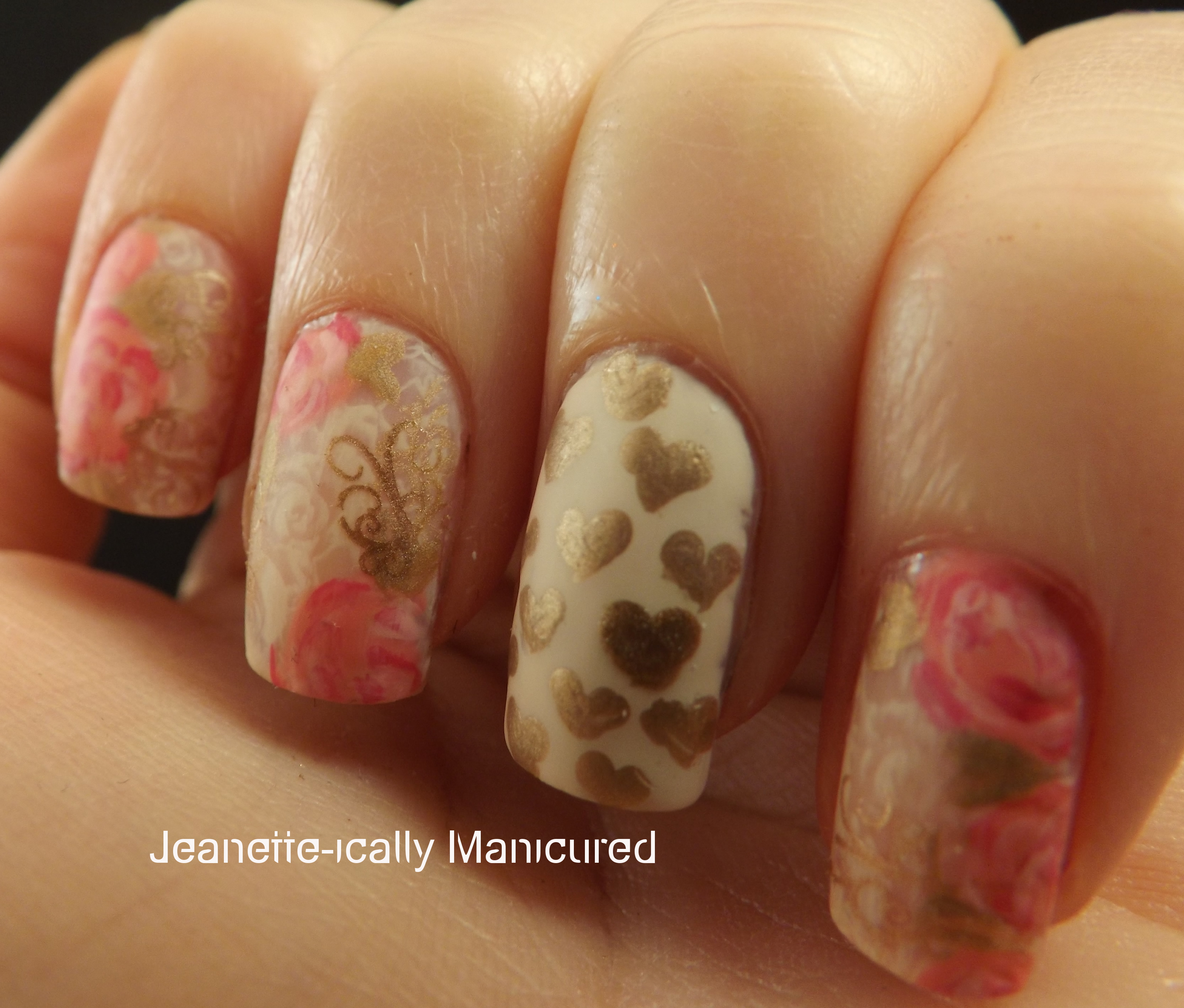 And I knew I wanted an accent nail with a polka dot pattern where the polka dots are hearts!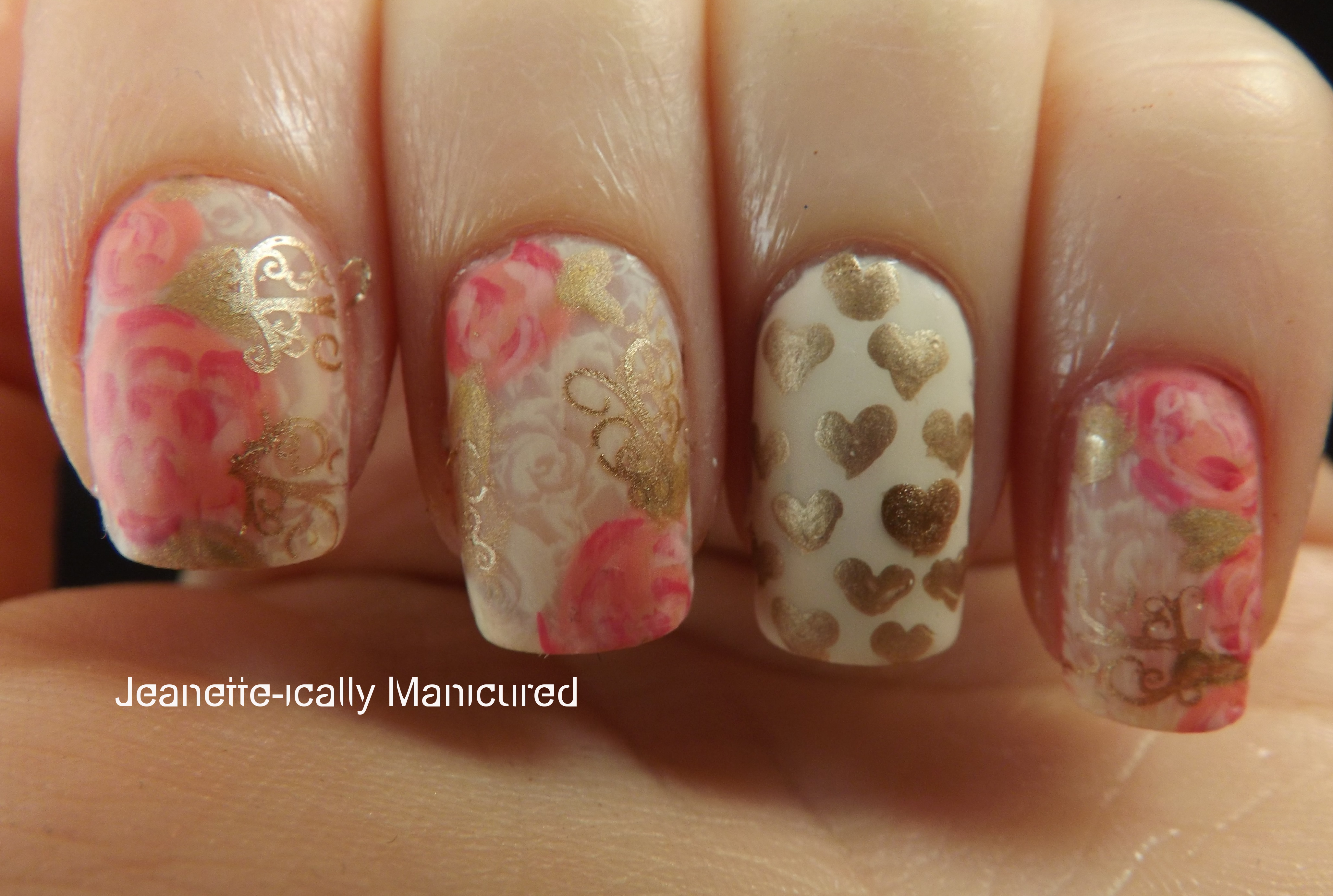 As much as I love the look of a mattified metallic, I knew I would want to have that gold really shine in contrast to the matte. And I just love the way the gold ended up shining!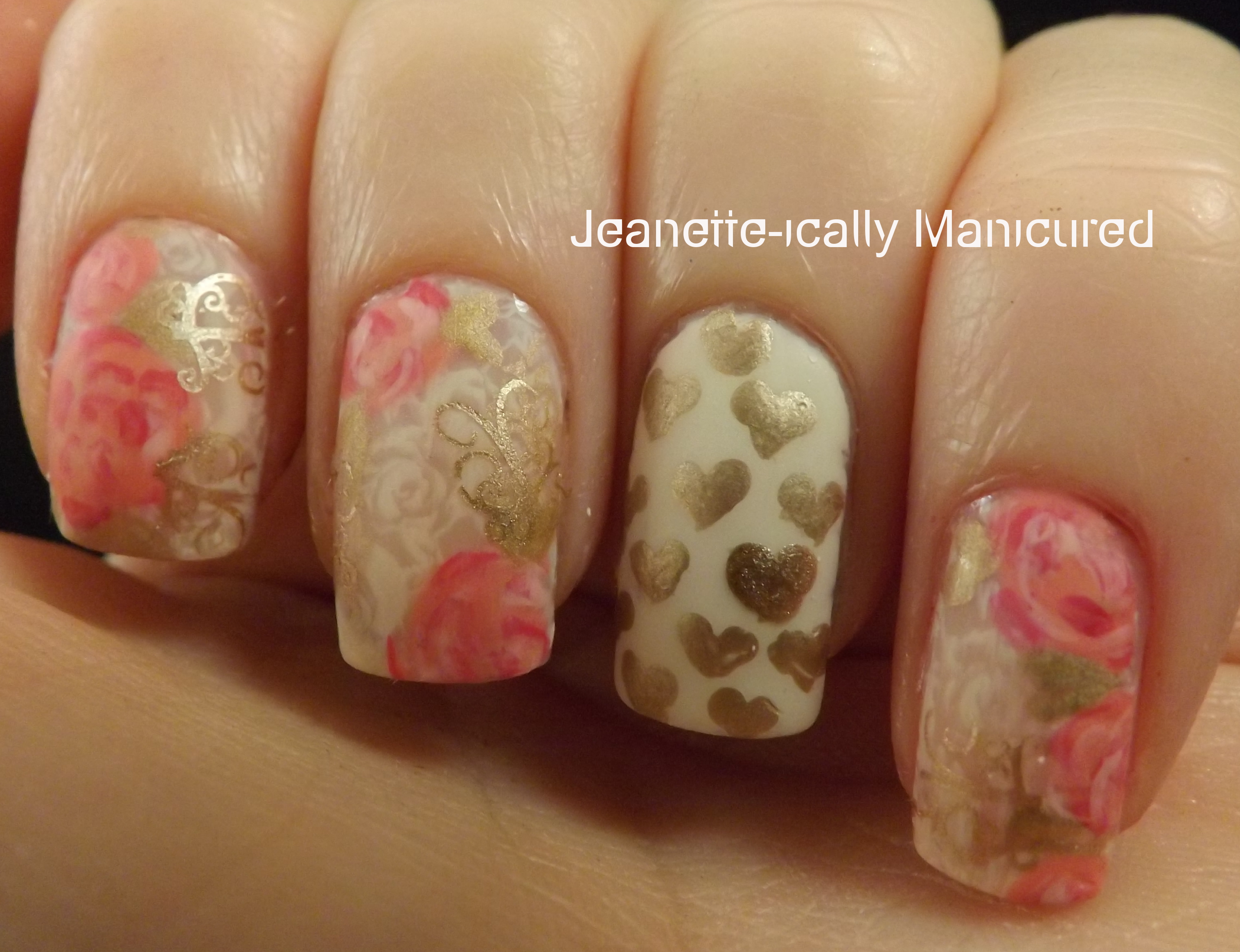 I hope you enjoy these as much as I do! I'm excited to wear them for my Valentines' date on Friday :)
![](//cdn2.inlinkz.com/load.gif) Loading InLinkz ...