40 Great Nail Art Ideas — Spring
Alright, I have hardcore fallen off the wagon with this challenge, but I'm getting back on this week! The theme is "spring" and I totally did spring-y nails this week without even planning to! The boyfriend went to Korea for a training exercise and asked what I wanted him to bring back. Um, nail polish, duh. So he brought me three bottles! I love the mental picture of him standing in a makeup store staring at the bottles and trying to figure out which colors I might want. This is what he ended up with and I think he did a pretty good job!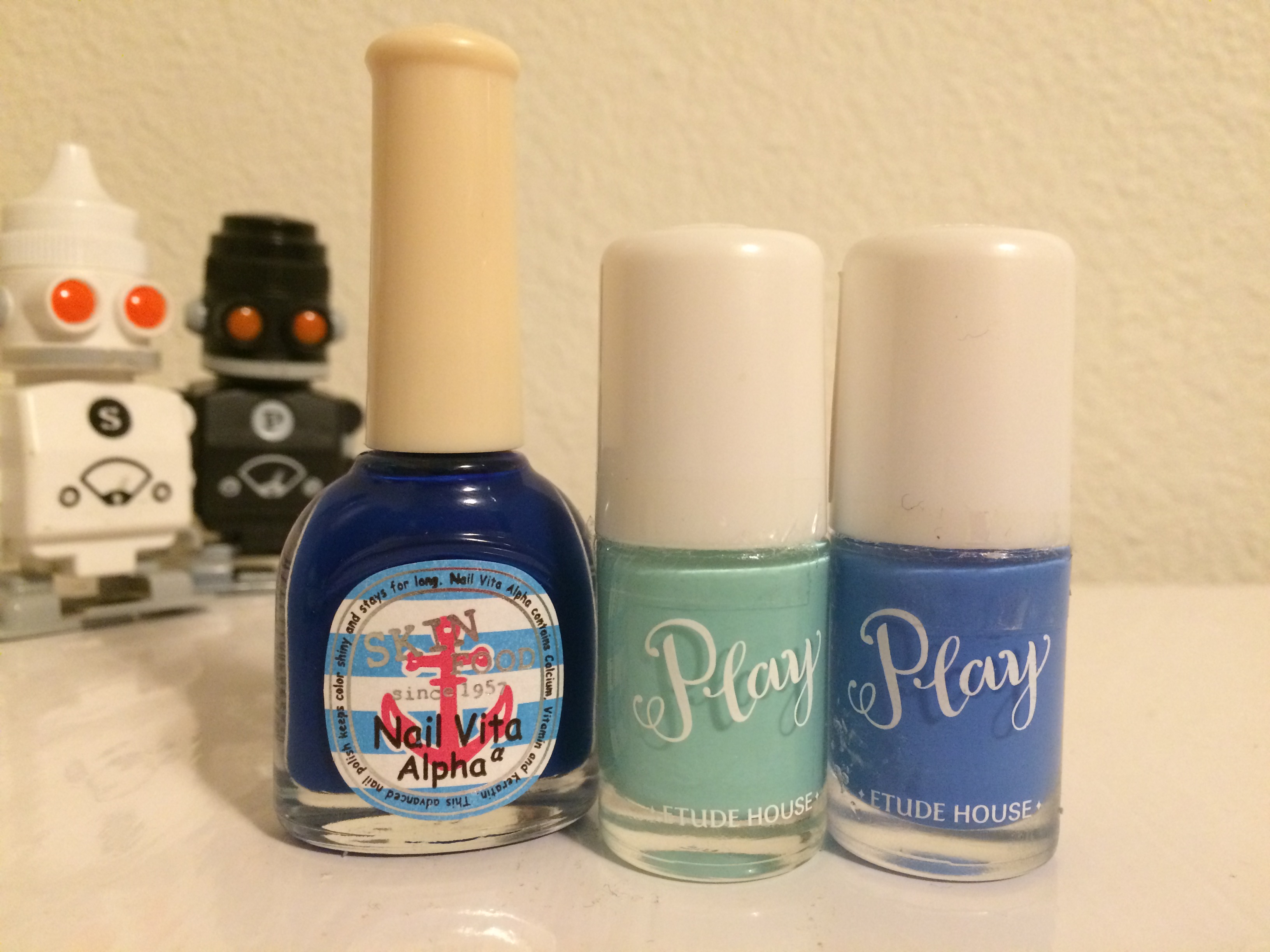 Those are my robot salt and pepper shakers. I can wind them up and they walk across the table. They're pretty great. And perfect for my office, since they're a little small for sharing at a table.
So this week I did reverse stamping or decals. I tried them once before with my new Miracle Mat and they were not worth displaying. I'm still working out the kinks, but I'm getting there!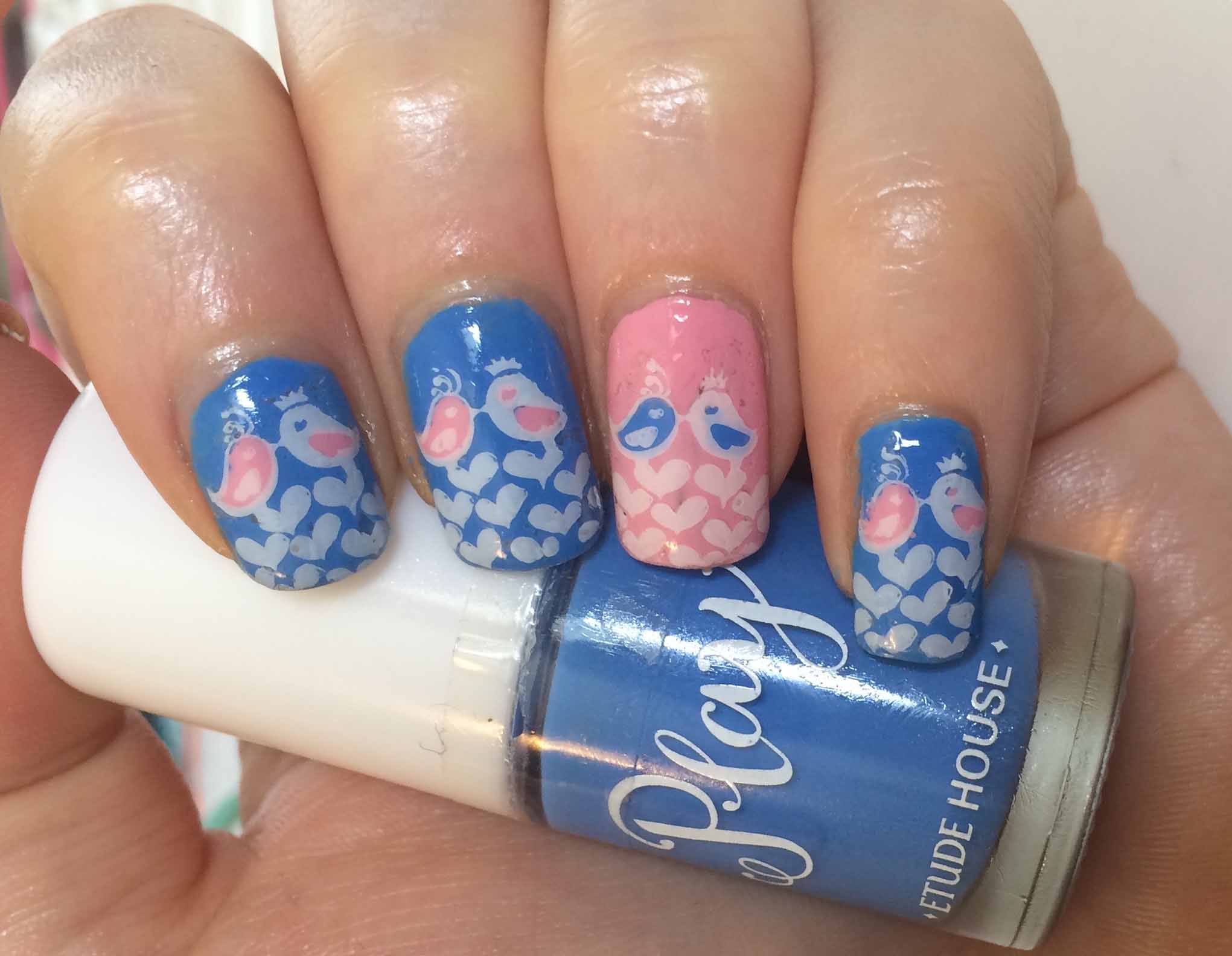 Get it? They're love birds BECAUSE MY LOVE BIRD BROUGHT ME THE NAIL POLISH I USED.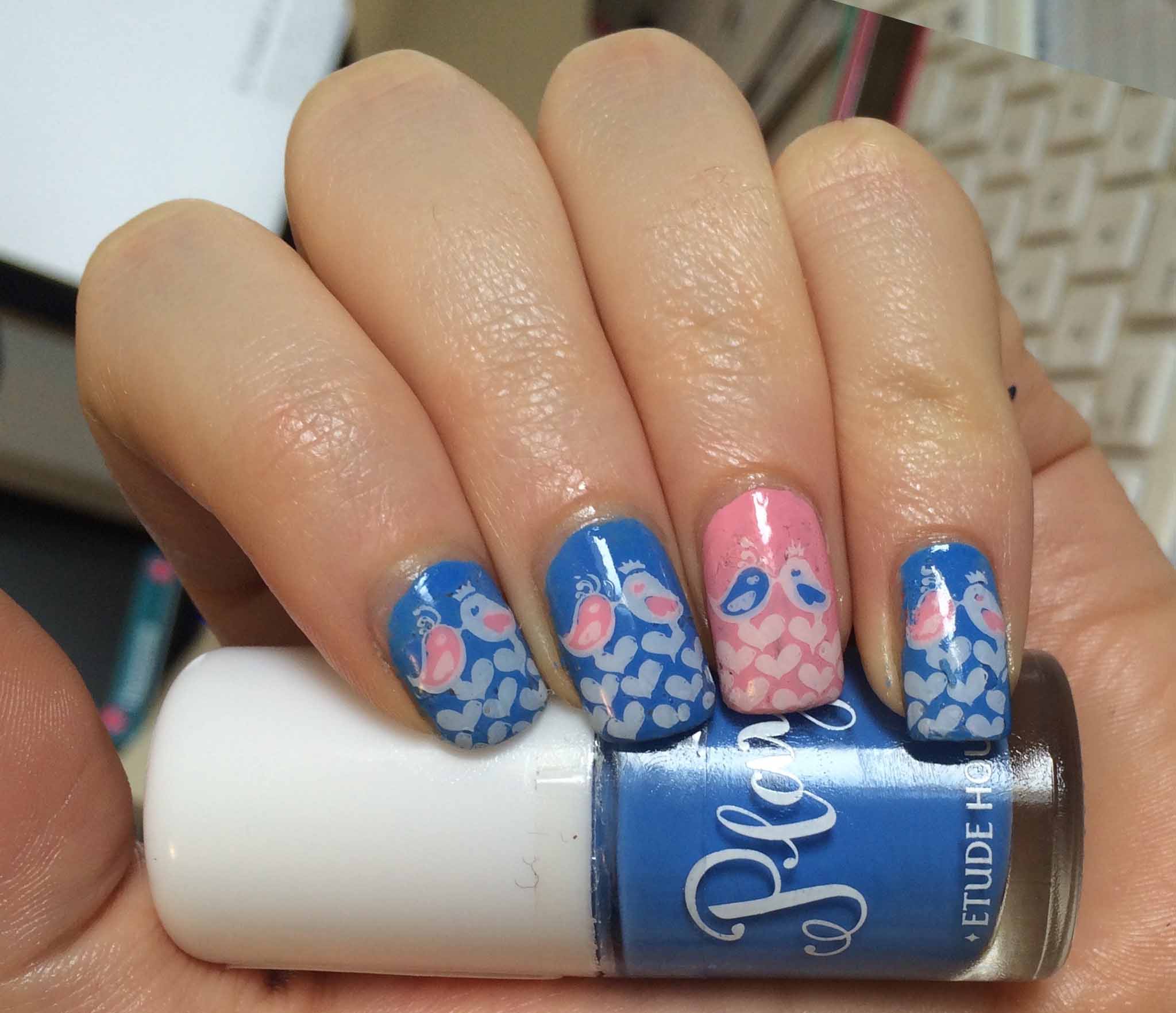 What I struggle with the most is getting the decal on so that it doesn't lift the bottom polish up and get uneven. You can see it on my accent nail. I haven't figured out how to make that work for me. I tried painting my clear decals with the base color and it didn't really help. I'll figure it out someday! Just gotta keep trying!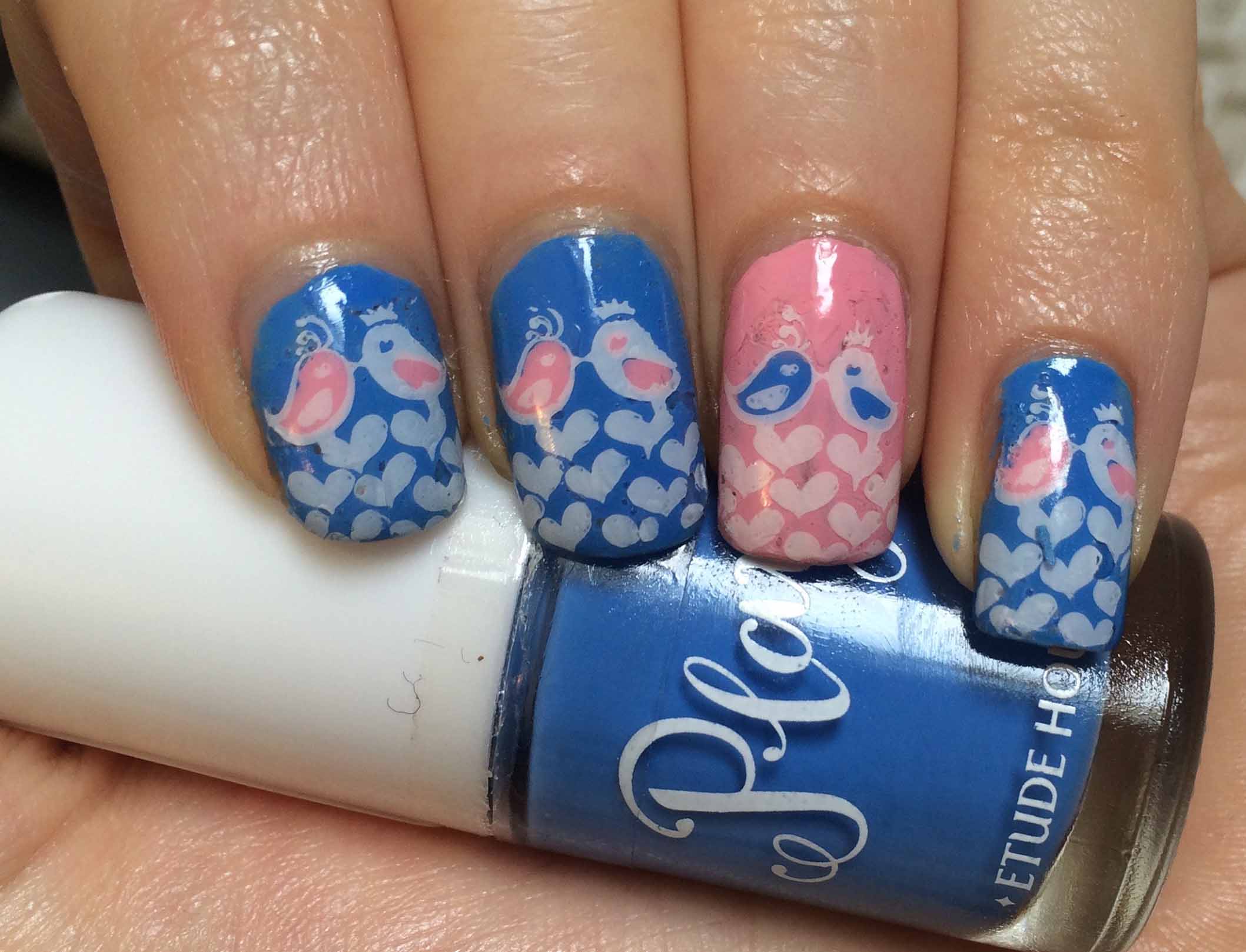 Enjoy the other spring manicures!
![](//cdn2.inlinkz.com/load.gif) Loading InLinkz ...