These I primarily made to showcase some beautiful new colors I bought. The light blue is a Revlon and the darker blue is Sinful Colors. They had the side effect of being the favorite color of the guy I am dating. #I'mabigdork He liked them though.
I had these when the weather changed from cold and gloomy (and a snowstorm at the end of March) to warm and sunny and happy! Many people I know are complaining that it is too hot and that we skipped spring, but I am very happy. Give me 80 degrees and sunny any time and I'm set. Of course, now I have to start remembering to actually wear sunscreen every day, but it is worth it.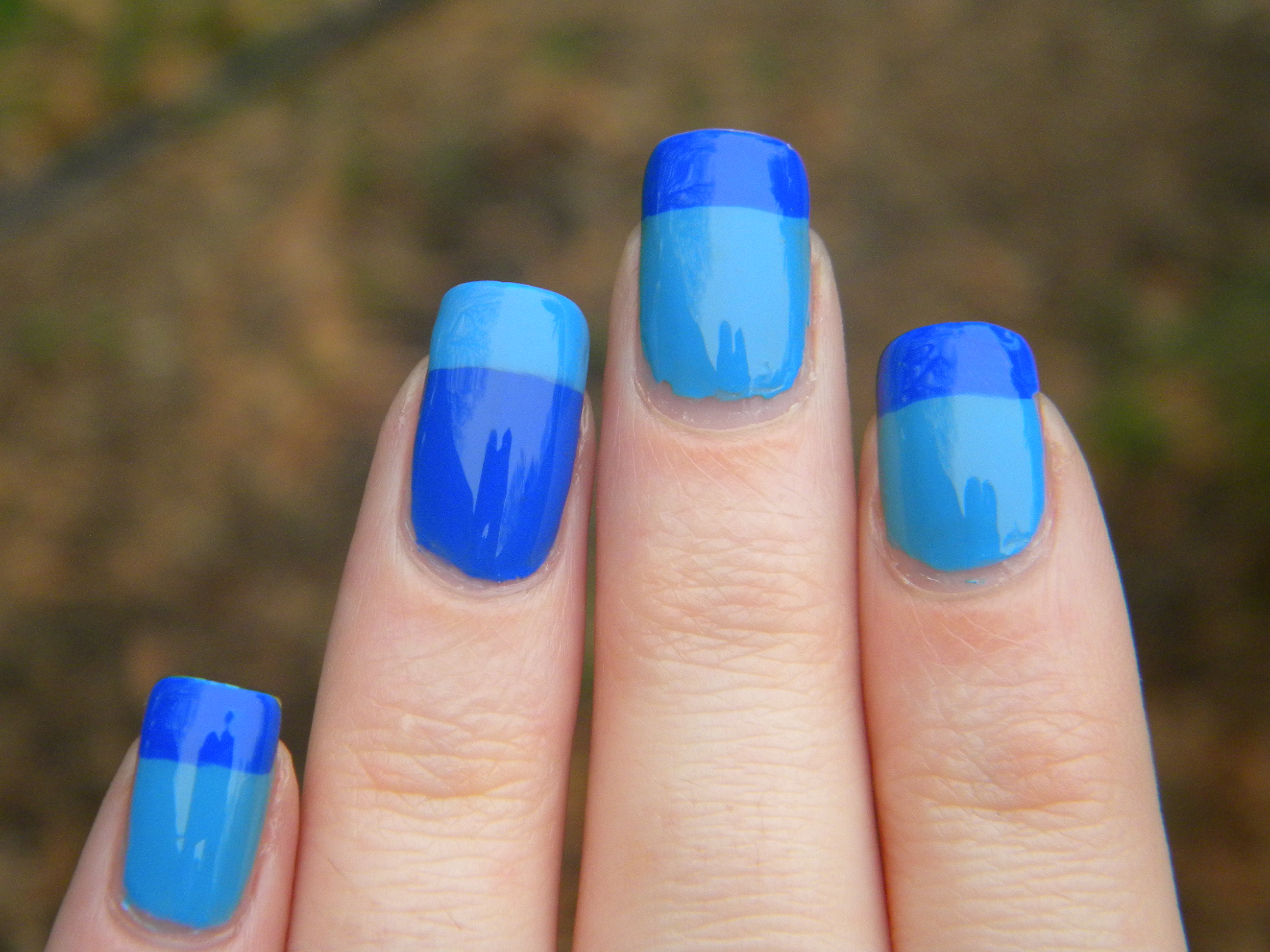 I will admit I am a sucker for colored french tips, particularly when you paint the entire nail first. Regular tips look cool in different and fun colors as well, but my nails are so stained from constantly painting them, so I try to avoid manicures that involve seeing the bare nail.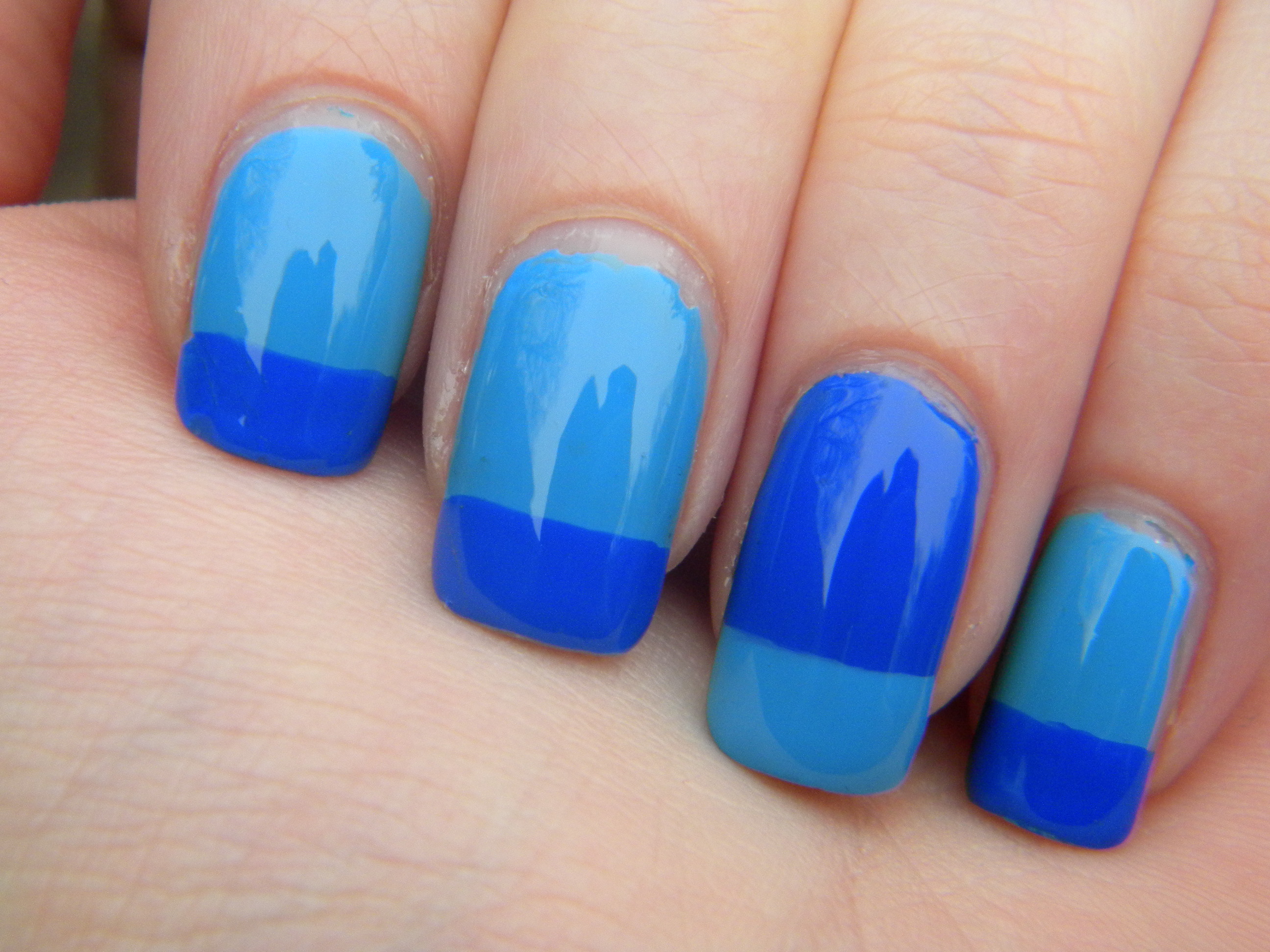 Both these blues are just too gorgeous! And the sun, I just can't get over how great it is!