The idea for these nails had been rolling around in my head for a while. They were inspired primarily by a polish I bought by Wet 'n' Wild, a sheer white/ivory called 2% Milk. I bought it because I liked the name. It turned out more sheer than I had hoped, but that gave me the idea to create lacey nails! I NEVER do nails this subtle, sheer or delicate, but I adore them!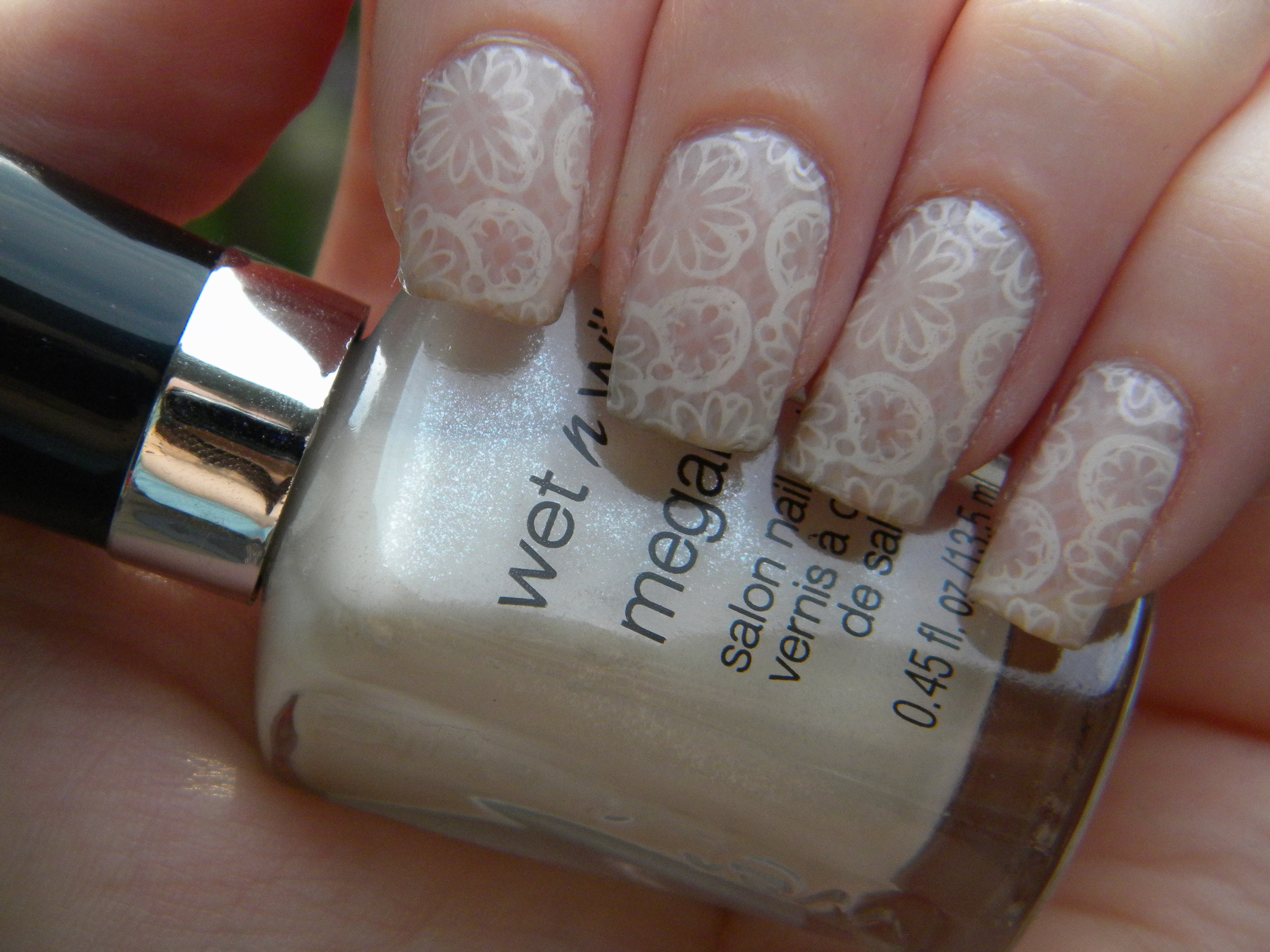 Here is a closeup of what the lace looks like. I painted a coat of 2% Milk, stamped a fishnet pattern in a lilac by Revlon called Cloud, then stamped the lacey flowers on top of that using a white by Sally Hansen. I covered that with another coat of 2% Milk, and ta-da!
I loved these so much, I left them for almost 5 days I think! Of course, after about 3 days I changed them up a little; added a little badassery. I bought a variety pack of nail studs at Charlotte Russe and those were perfect to add a little punk to it.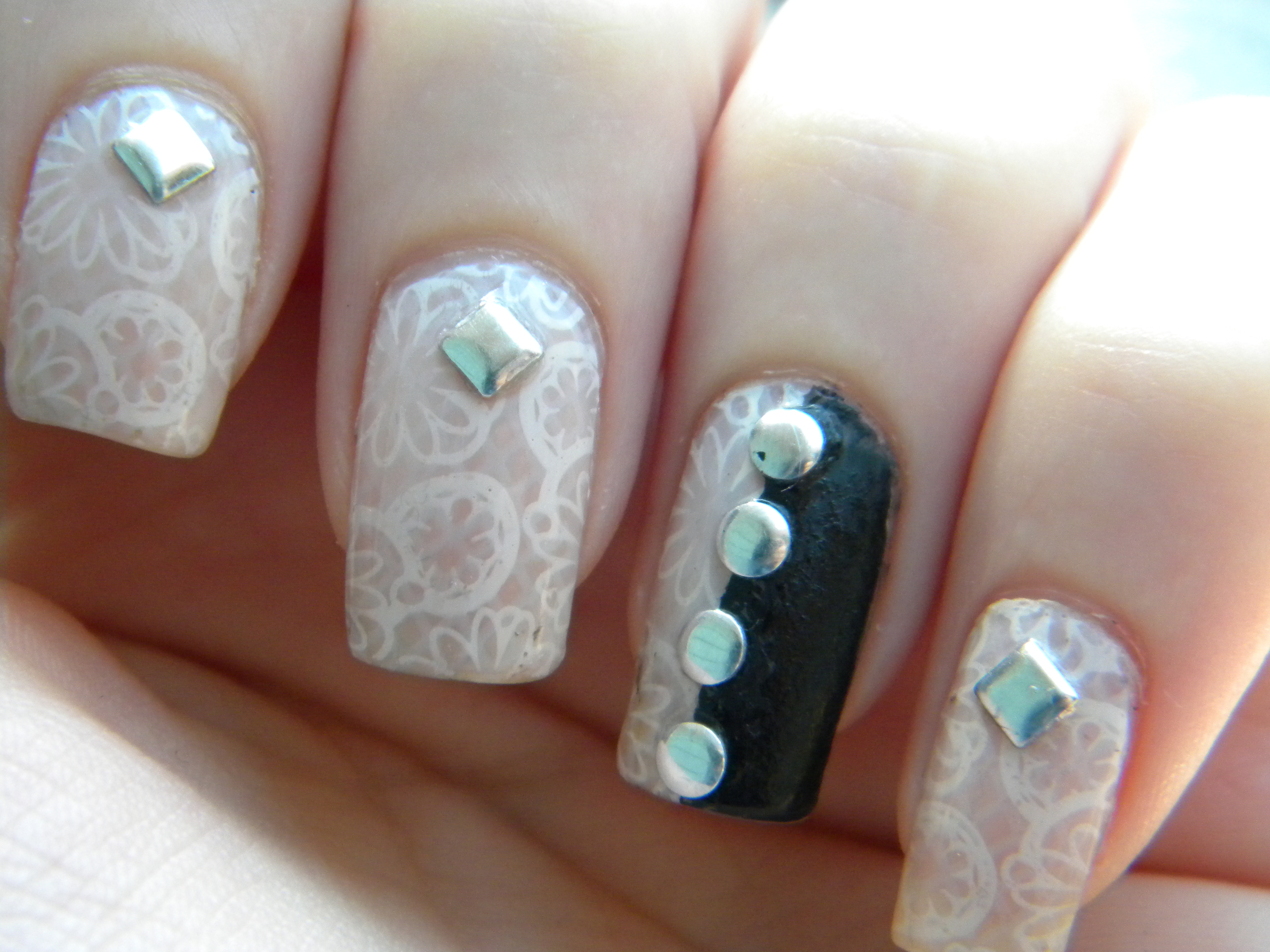 Check out a close-up of that accent nail. I'm pretty proud of it. Leather textured polishes seem to be all the rage right now (or last season, I'm not great at keeping up with trends) and while I like the look, there is no way I am going to invest in any, mainly because texture on my nails squicks me out.
What I did is I painted my nail black, matte-ified it then used a scrunched up ball of saran wrap to dab Seche Vite on top of that. Which means you could do this with ANY polish you already own!
EDIT: It was requested that I post the plate I used for the floral pattern. I used one of the plates from[ my Cheeky set](http://www.amazon.com/Cheeky-Stamping-Manicure-Accessories-Designs/dp/B0082XRJXS/ref=sr_1_2?s=beauty&ie=UTF8&qid=1375706017&sr=1-2&keywords=cheeky "my Cheeky set"), CH44. I really love this set, and have actually been meaning to review it! I'm probably at some point going to invest in their FULL set of plates. Seems like they'd be worth it!