So I have had my nails in a kind of squoval shape forever now. (I say kind of squoval because I am not nearly as good about filing them as I should be. They're usually all a little different). But the other day I was browsing a new blog and her square nails just really inspired me. I have always known that nail art looks so much better on square nails and that they look so much neater in general, particularly if they are slightly different lengths, but I have always fought it since I don't love the feel and they chip and break more easily. But alas, no more will I prize those functions over fashion. I finally did it, I squared off my nails and they look great!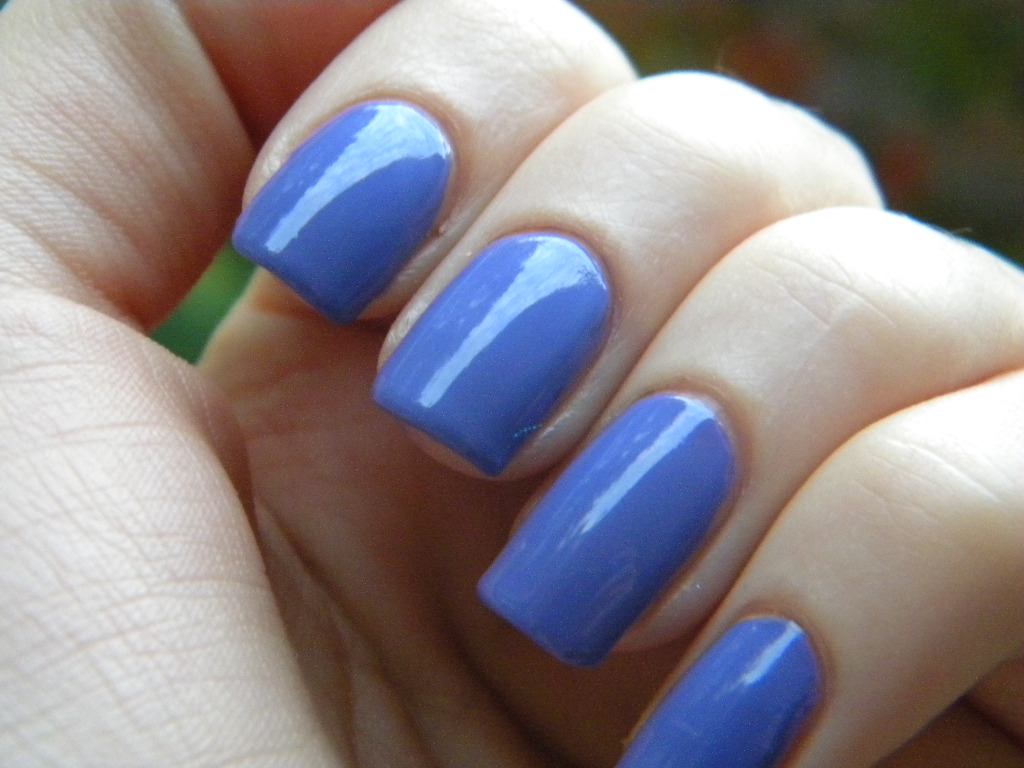 The squares just look so classy!
I love this color–part of Wet n Wilds Megalast line–but I could not get the pictures to show true to color. It's much less blue than this, but this photo is the closest I could get.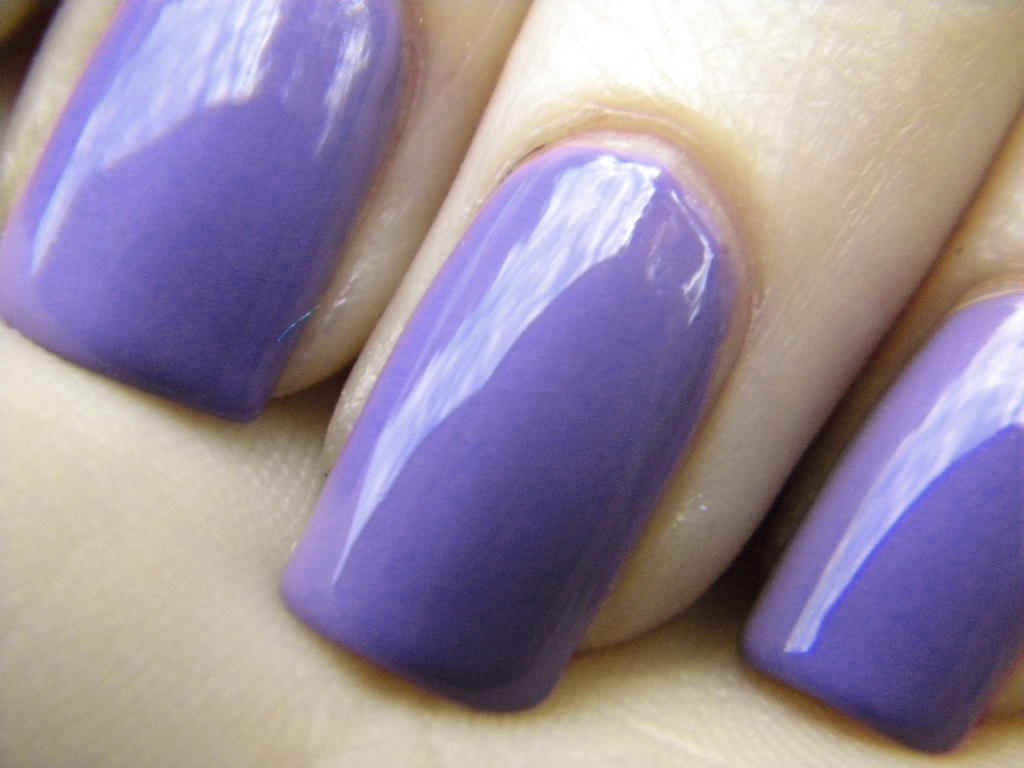 With some editing of course.
Of course, despite how pretty these were, I of course could not leave well enough alone and added some stamps on top. I thought I'd go kind of halloween-y since this purple would not be considered a typical halloween color and I DO like the unexpected.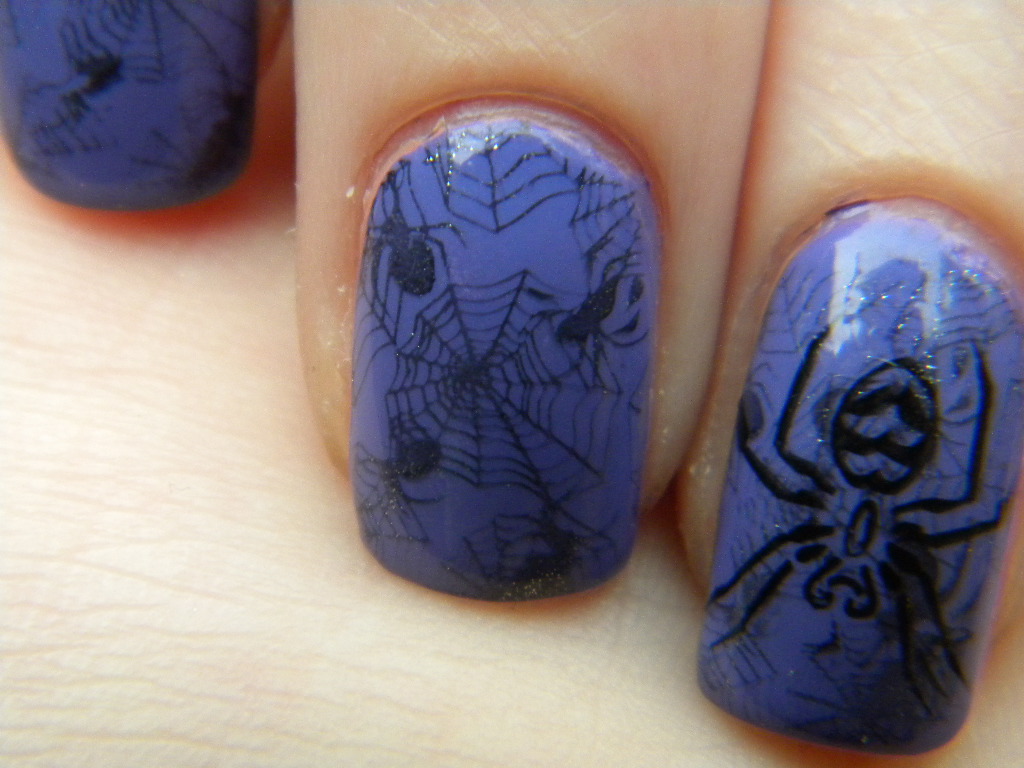 I liked them better without the big spider, but eh, too late :)
So I went for a very subtle spider stamp! It took me like 4 tries to find the color I wanted to stamp on top. I knew I wanted it to be somewhat subtle and not overtake the beautiful lilac of the main color, but a lot of my grey polishes were just not thick enough to stamp. Luckily this sparkly blackish color I had stamped perfectly. It's from a brand called "Spoiled," is sold at CVS and is apparently produced by Wet n Wild. I am in LOVE with these polishes. They are $2 each, the formula is great and the colors are fantastic. Not to mention all the cool glitters they have, most of which are almost dense enough to paint alone.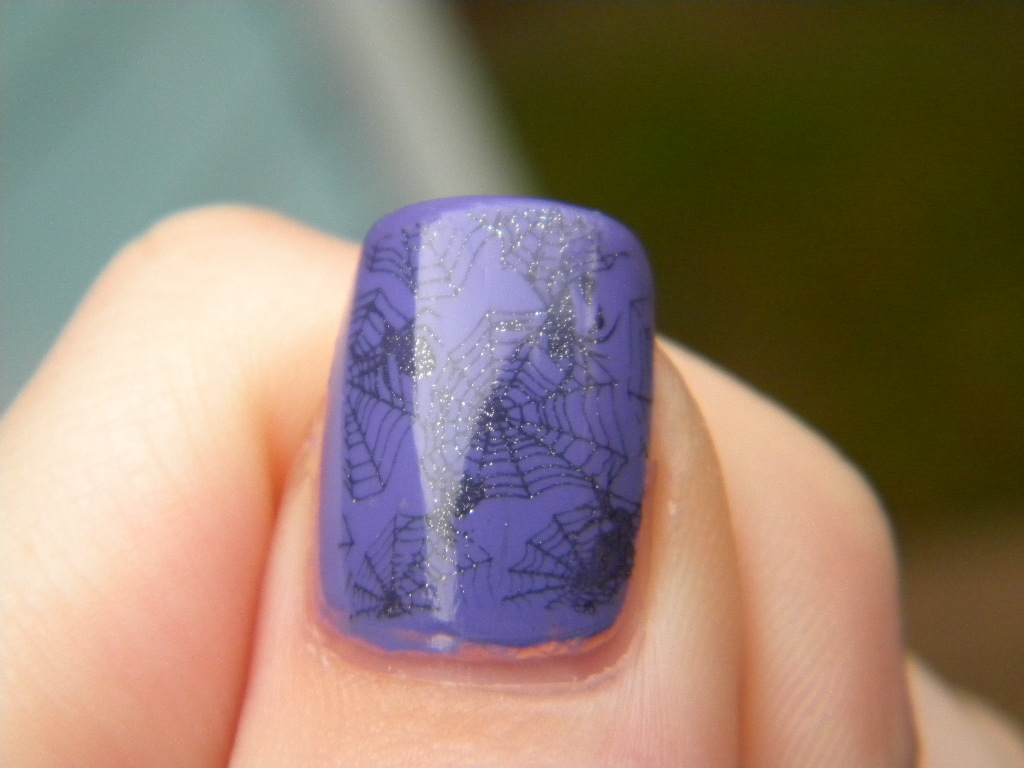 Here you can see the glitter in the polish. I think that is my favorite part, the way it subtly glitters at certain angles.
I'm relatively certain I used this same glittery black for my velociraptor nails. You know, that gives me an idea, perhaps I should do a post of my "Most Popular" nail polishes. What do you think?